Lebanon
Middle East
Palestine
Lebanese Protesters Cross Borders with Occupied Palestine, Zionist Soldiers Open Fire
A number of Lebanese protesters demonstrated spontaneously near the barbed-wire fence off the Israeli settlement of Al-Metula, storming the border an crossing shortly into the occupied Palestinian territories.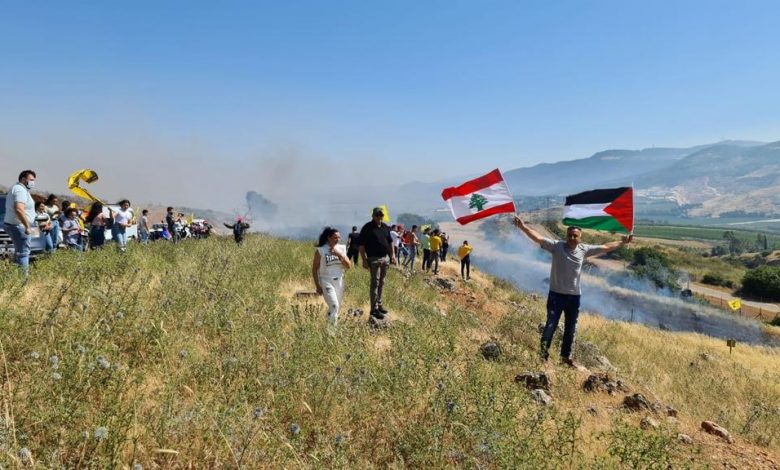 The protesters held Lebanon's, Hezbollah's and Palestine's flags and chanted slogans in support of Gaza against the Israeli aggression.
The Israeli soldiers fired live bullets and sound bombs, injuring one of protesters.
According to Al-Manar reporter, calm was restores in the area.
122 Palestinians were martyred and 900 others were injured in the ongoing Israeli aggression on Gaza. The Palestinian resistance has fired around 2500 missiles at the Zionist cities and settlements since the start of the aggression on May 10, inflicting heavy losses upon the Israelis.