Lebanon
Lebanon approves policy statement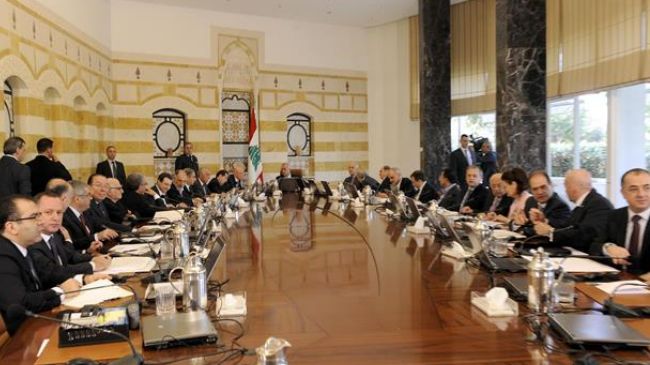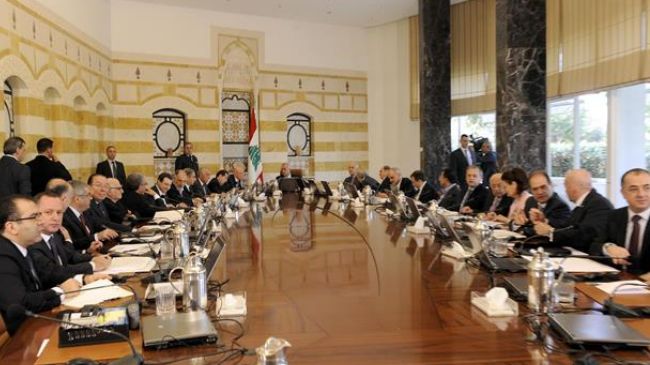 The Lebanese cabinet has approved its policy statement, which underlines the government's responsibility to liberate the territories occupied by the Israeli regime.
"Based on the state's responsibility to preserve Lebanon's sovereignty, independence and territorial integrity and the security of its citizens, the government affirms the duty of the state and its efforts to liberate the Sheba Farms and Kfar Shouba Hills and the Lebanese part of Ghajar through all legitimate means," the government statement said Friday.
Lebanon's Information Minister Ramzi Jreij told reporters the statement gives Lebanese citizens the right to "resist Israeli occupation and repel aggressions and recover occupied territory."
The statement was agreed despite opposition by the March 14 Coalition, which had asked for the government's supervision over Hezbollah resistance movement.
The policy statement also paved the way for Prime Minister Tammam Salam to put his cabinet to a vote of confidence by the parliament.
The deal came almost a year after Salam was first asked to try to put together a cabinet following the resignation of his predecessor, Najib Mikati.