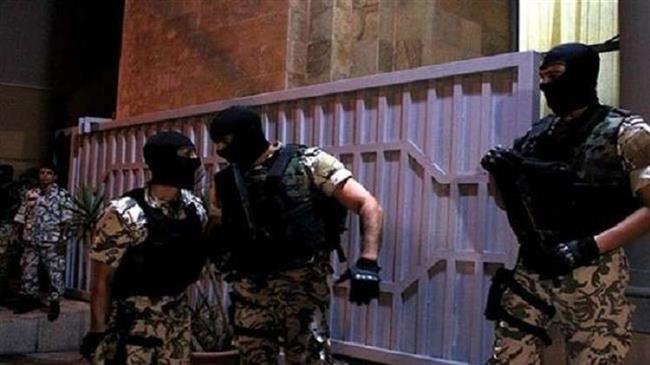 The Lebanese army says it has arrested 18 people linked to the Daesh Takfiri terrorist group in the town of Arsal on the border with Syria.
The army said in a statement on Monday thatthose arrested included several Lebanese and Syrians, adding that they were detained in a series of security operations over the past two weeks in Arsal, which lies 124 kilometers northeast of the capital, Beirut.
The detainees confessed to being a Daesh member, the statement said, adding that they were in possession of weapons, which were confiscated from them.
The Juroud Arsal region on the outskirts of Arsal is a barren area in the mountains between Syria and Lebanon, which was previously a base of operations for militants fighting in Syria, including Daesh and the Jabhat Fateh al-Sham Takfiri terrorist group, formerly known as al-Nusra Front.
The Arsal area was hardly hit by the spillover of the Syria crisis in 2014, when militants managed to overrun the town for a brief period. Thousands of Syrian refugees are believed to be living in camps in the Juroud area.
Lebanon has often seen the infiltration of Takfiri elements from neighboring Syria into its territory, where they target the civilian population or security forces with bombings.
In August 2014, members of the Jabhat Fateh al-Sham and Daesh overran the town of Arsal, killing a number of Lebanese forces. They took 30 soldiers hostage, most of whom have been released.
Since then, Hezbollah resistance fighters and Lebanese military forces have been defending Lebanon on the country's northeastern frontier against foreign-backed terrorist groups from Syria.
Hezbollah fighters have fended off several Daesh attacks inside Lebanon. They have also been providing assistance to Syrian army forces to counter the ongoing foreign-sponsored militancy.
---