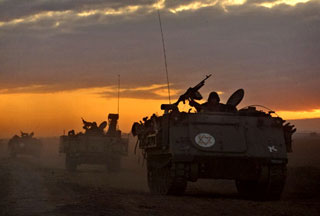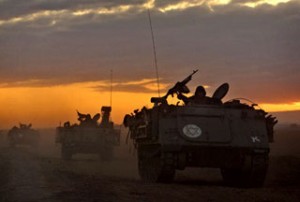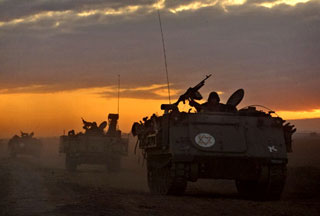 Lebanon's army has put its forces on high alert after Israeli forces made advances toward the area of Shaba farms amid heightened tensions with the Hezbollah movement.
Lebanese army sources said Sunday that three armored Israeli vehicles, accompanied by a civilian car, advanced toward Shaba farms, along southeast borders with Lebanon on Monday, the Israeli daily Haaretz reported.
The Lebanese army, stationed on its side of the border, has also been deploying tanks and positioning soldiers inside fortifications.
Tensions follow an escalating war of words between Israel and Lebanon amid threatening remarks by officials in Tel Aviv about the likelihood of Hezbollah's inclusion in the new Lebanese government.
Earlier in the day, Israeli Prime Minister Benjamin Netanyahu warned Beirut over Hezbollah's participation in the upcoming government, saying Beirut would be held responsible for any military attempts by the movement.