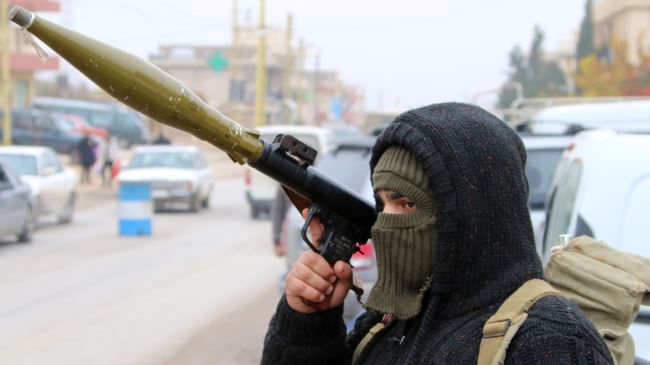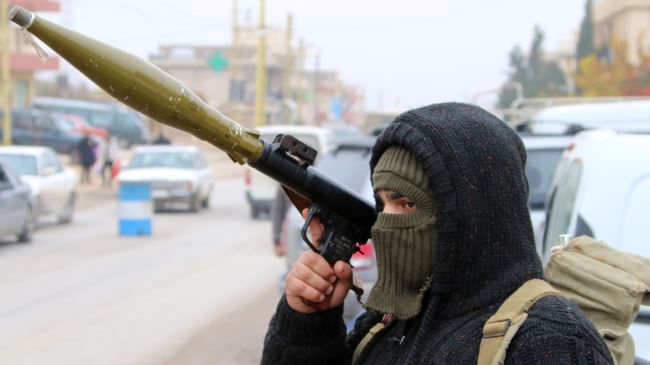 The Lebanese army has shelled militant positions on the outskirts of the northeastern town of Arsal near the Syrian border, Press TV reports.
According to Press TV correspondent in Lebanon, the army has used heavy artillery to pound the militant hideouts.
The Lebanese armed forces have also shut two main roads leading to the volatile area.
The shelling came after the al-Qaeda-affiliated al-Nusra Front said on Friday that it had killed a captive Lebanese soldier following Beirut's announcement that it had arrested three women with links to the Takfiri terrorists operating in neighboring Syria.
The terror group said in a statement posted on its Twitter page that it had executed Ali Bazzal, and threatened to kill more Lebanese army soldiers in its captivity if Lebanese authorities refuse to release the women.
Analysts say the Lebanese military could use the women's arrest as a lever to secure the release of over 20 army soldiers held hostage by the Takfiri terrorists of the ISIL and al-Nusra Front since August.
The al-Nusra Front and the ISIL extremists overran Arsal, situated about 124 kilometers (77 miles) northeast of Beirut, in August, capturing over 20 soldiers and police officers there. They later executed three of the hostages.
Over the past months, Lebanon has been suffering from terrorist attacks by al-Qaeda-linked militants and random rocket attacks, which are viewed as a spillover of the conflict in Syria.
ISIL Takfiri terrorists currently control parts of Syria mostly in the east and north. They have has also seized swathes of land in neighboring Iraq.