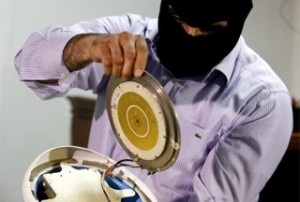 The Lebanese army intelligence has reportedly arrested a man from the eastern city of Bawarej in Zahle on suspicion of spying for Israel.
The Beirut-based As-Safir newspaper announced Monday that the army seized a computer and several CDs from the suspect's home.
The suspect, identified only as A.J, was taken to the Lebanese defense ministry in Yarze for questioning.
Earlier in April, Lebanese police and army intelligence servicemen arrested five people across the country on charges of espionage.
If convicted, those arrested could receive the death penalty.
Among those arrested was the wife of a Lebanese detainee identified as M.Gh.
She was arrested by police intelligence agents in her house in the town of Barja in the Iqlim al-Kharroub province south of Beirut.