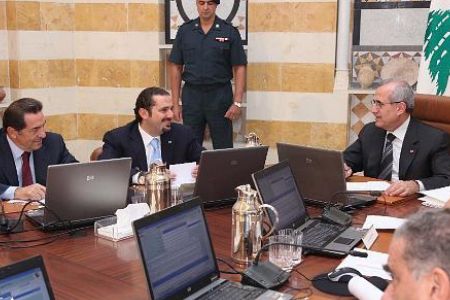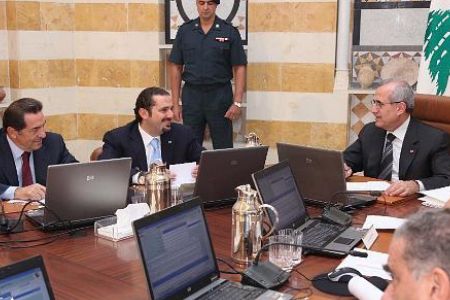 While Lebanon is preparing to receive Iranian President Mahmoud Ahmadinejad, the Lebanese cabinet has voiced joy over the imminent state visit.
Talking to IRNA in Beirut on Tuesday, a number of Lebanese ministers welcomed the visit and expressed readiness to host "the honorable guest," saying Iran is the main supporter of Lebanon in the face of foreign threats.
In a cabinet meeting, chaired by Lebanese President Michel Sleiman with the presence of Prime Minister Saad Hariri, ministers were granted the authority to sign agreements with Iran.
President Sleiman said that Lebanon is waiting to receive President Ahmadinejad and will strengthen bilateral relations upon mutual respect.
Minister of Youth and Sports Ali Abdullah called the visit "significant," and Energy and Water Minister Gibran Bassil said Ahmadinejad's upcoming visit would bring about positive achievements for the Lebanese nation.
Moreover, Agriculture Minister Husayn al-Hajj Hassan said that the Iranian President will receive a warm welcome by the Lebanese people from various walks of life, and Information Minister Tarek Mitri said the visit will be a sign of solidarity between the two nations.
Minister of State without Portfolio Adnan al-Qassar noted Tehran can help reduce political tensions in Lebanon, and Health Minister Muhammad Jawad Khalifa expressed hope that the visit would help strengthen bilateral relations.
Ahmadinejad is expected to meet with Lebanese President Michel Sleiman, Prime Minister Saad Hariri, Parliament Speaker Nabih Berri as well as the leaders of the Hezbollah resistance movement.
The Iranian chief executive is set to start his two-day visit to Lebanon on Wednesday. The long-awaited trip comes upon the official invitation of the Lebanese president. His tour will also include a visit to south Lebanon.