Lebanon
Lebanon captures 21 suspects over Tripoli clashes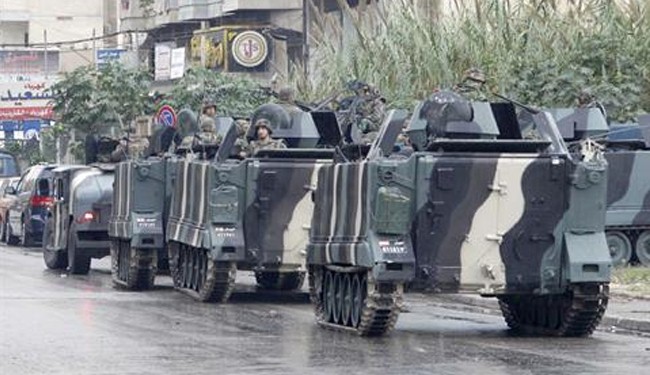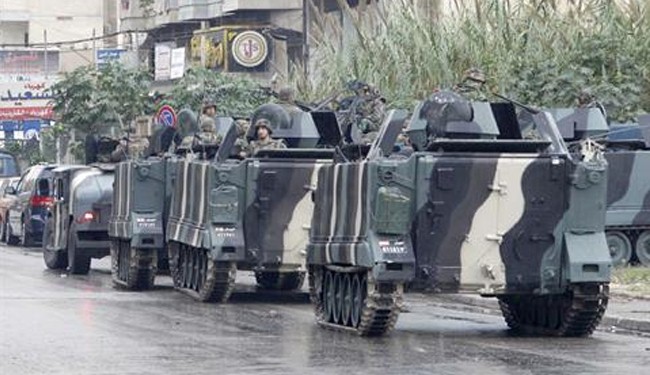 Lebanon's army has arrested 21 suspects in the northern Lebanese city of Tripoli for their role in the recent gun-battles linked to the crisis in Syria.
The Army, in a statement, said on Tuesday that it had detained 21 individuals from the rival neighborhoods of Bab al-Tabbaneh and Jabal Mohsen, eight of whom were referred to the office of the military prosecutor.
Despite the heavy deployment of a 600-strong police force along with the military, sporadic gunshots and sniper fire could still be heard in Tripoli, particularly on Syria Street and in Starco.
An Army unit clashed with a group of gunmen in al-Qibbeh, al-Riva, Syria Street and al-Baqar.
Also Tuesday, Army Chief General Jean Kahwagi said the security plan in Tripoli was a limited operation, aimed at pursuing gunmen and others with warrants against them.
In a separate earlier statement, the Army said it had arrested a suspect described as a "dangerous wanted man" during raids it conducted in the city.
The suspect was identified as Ahmad Abdel-Qader Shami and the Army said he had previously pulled his gun at a soldier driving a military vehicle.
The Army said that gunmen opened fire on the Army patrol during the raid but that the soldiers retaliated and were able to apprehend Shami.
The military also came under gunfire when soldiers raided the hideouts of gunmen in Souk al-Areed at the entrance to Tripoli's old city and Mharram Project in Bab al-Ramel.
The arrests came as a tenuous calm returned to the city, which a day earlier was placed under the command of the Army.
Soldiers and members of the Internal Security Forces conducted patrols throughout the day.
Despite the calm, many schools, universities and businesses chose to remain shut for fear that fresh fighting could shatter the relative calm.
Thirteen people have been killed in the most recent round of clashes that erupted over the weekend.
Fighters in Bab al-Tabbaneh, a neighborhood that supports the Syria unrest, have frequently fought with their rivals in Jabal Mohsen, a predominantly Alawite neighborhood that supports the Syrian government.