Syria
Middle East
Lebanon complains to UN over Zionist 'israeli' strikes against Syria from its airspace
Lebanon has lodged a complaint with the United Nations after Israeli warplanes violated the Arab country's airspace to carry out separate airstrikes against positions near the Syrian capital city of Damascus and the western city of Homs.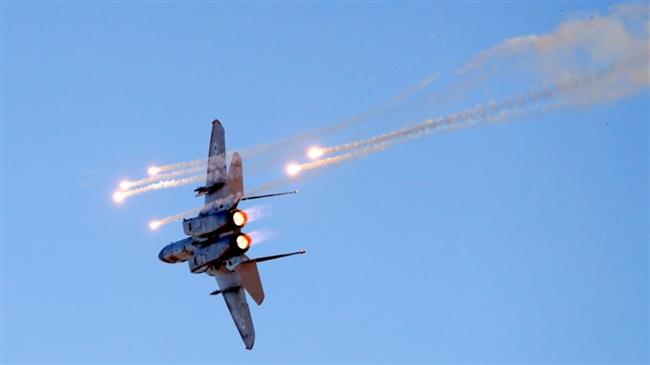 Caretaker Lebanese Defense Minister Zeina Akar, in a statement, condemned the Israeli violation of Lebanese airspace during its bombing of Syrian areas on Thursday night.
Akar, who is also acting Lebanese minister of foreign affairs and emigrants, noted that the Israeli violation posed a direct and serious threat to the Lebanese navigation and safety of civil aviation, and were in flagrant violation of international resolutions, especially United Nations Security Council Resolution 1701, which ended the 33-day-long Israeli military onslaught on Lebanon in the summer of 2006.
She said that a complaint had been filed through Lebanon's Permanent Representative to the United Nations Amal Mudallali regarding Israeli violations.
She stressed that the UN must deter "Israel" from violating and using Lebanese airspace to launch its attacks against neighboring Syria.
Caretaker Prime Minister Hassan Diab said, "The enemy's continuous violation of Lebanon's sovereignty is a direct violation to UN Security Council Resolution 1701."
Diab added that the UN should condemn the Israeli aggression and take measures that preserve Lebanon's sovereignty and protect Resolution 1701."
UNIFIL: Israeli overflights violate Resolution 1701
Major General Stefano Del Col, head of mission and force commander of the United Nations Interim Force in Lebanon (UNIFIL), condemned the Israeli violations, stressing that such overflights undermine the Arab country's sovereignty.
He called on the Israeli military to put an end to such actions, stressing that they undermine UNIFIL's efforts to contain tensions and build confidence among the local population in southern Lebanon.
A Syria military source, speaking on condition of anonymity, told Syria's official SANA news agency that the Israeli military launched missile strikes at around 23:03 p.m. local time (2003 GMT) on Thursday, targeting some posts on the outskirts of Damascus and in Homs.
The source added that most missiles coming from the southeastern side of Beirut were intercepted by Syrian air defense systems.
Israel violates Lebanon's airspace on an almost daily basis, claiming the flights serve surveillance purposes.
Lebanon's government, the Hezbollah resistance movement and UNIFIL have repeatedly condemned the overflights, saying they are in clear violation of UN Resolution 1701 and the country's sovereignty. 
Back in April last year, Lebanon lodged a complaint to the United Nation against the Tel Aviv regime for violating the country's airspace after Israeli military aircraft carried out airstrikes on multiple targets in Syria's central province of Homs.
In 2009, Lebanon filed a complaint with the UN, presenting over 7,000 documents pertaining to Israeli violations of Lebanese territory.