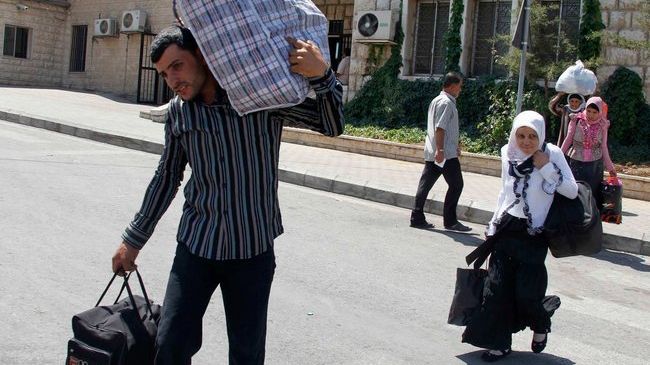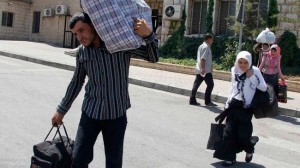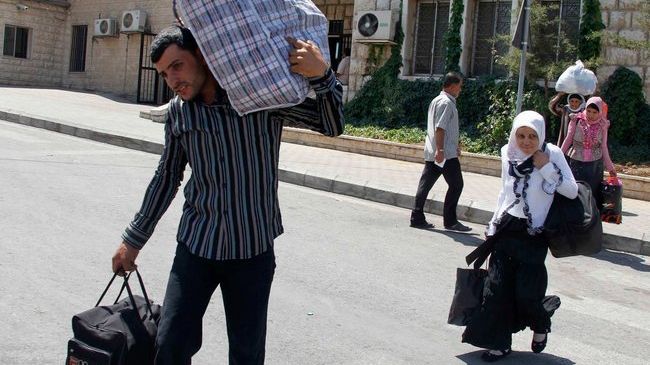 Lebanese Foreign Minister Gebran Bassil has expressed concern over the increasing number of Syrian refugees in Lebanon.
"The number of displaced Syrians has exceeded the logic," Bassil made the remarks in a meeting with his German counterpart Frank-Walter Steinmeier in Germany's capital, Berlin, on Tuesday.
The Lebanese foreign minister called for assistance to the Lebanese government and said that providing direct aid to the Syrian refugees would encourage them to stay in Lebanon after the crisis in Syria.
The German foreign minister, for his part, said that Lebanon is the country suffering the most from the burden of the Syrian refugees.
"It now faces the most difficult mission in containing the huge number of the displaced and meeting their needs," Steinmeier said.
Steinmeier also referred to Germany's role in housing Syrian refugees, saying, "We tried to help by welcoming 10,000 Syrian refugees in Germany."
The Beirut government has repeatedly called upon the international community to fulfill their pledges to help Lebanon accommodate the high number of the Syrian refugees escaping the violence in their homeland.
On March 25, Lebanese President Michel Sleiman called on the Arab countries to "share the brunt" of housing the Syrian refugees.
On March 18, Ross Mountain, the Acting UN Resident and Humanitarian Coordinator in Lebanon, called on the international community to support Lebanon as the number of Syrian refugees continues to rise there.
Syria has been gripped by deadly violence since 2011. According to reports, the Western powers and their regional allies – especially Qatar, Saudi Arabia, and Turkey – are supporting the militants operating inside the country.