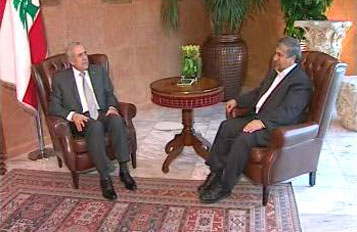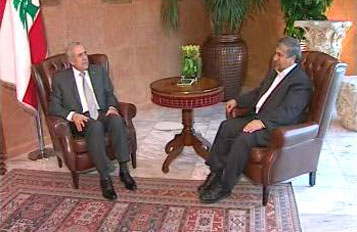 IRI Energy Minister Majid Namjou on Friday morning met and conferred with the Lebanese President Michel Suleiman, IRIB reported from Beirut, capital of Lebanon.
Namjou is due to study the two countries' agreements in the fields of transferring Iranian technologies and finalize joint water and power projects.
"Iranian companies are ready to implement water and power projects and to construct dam in Lebanon," IRI Minister added.
Namjou also conveyed President Ahmadinejad's greeting to Lebanese President and appreciated President Suleiman's efforts for establishing unity among the Lebanese groups.
Michel Suleiman for his part lauded Islamic Ummah and Oppressed People Leader Imam Sayyed Ali Khamenei and President Ahmadinejad stances regarding the Lebanese nation and said," We are eagerly waiting for President Ahmadinejad's arrival in Lebanon."