Lebanon
Lebanon Forms New Government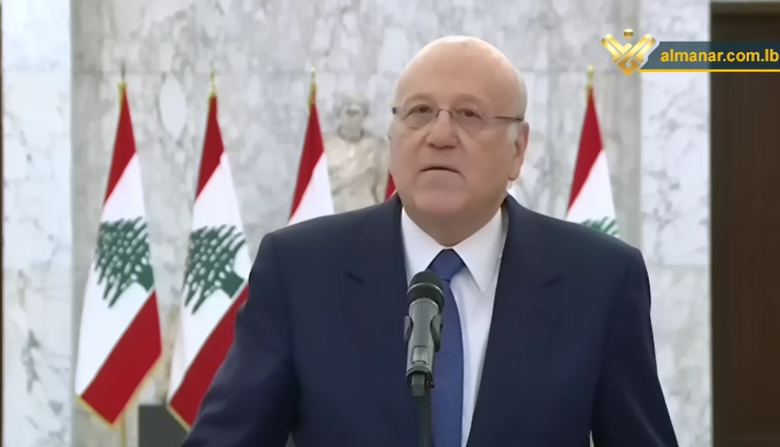 The Lebanese President Michel Aoun and PM Najib Mikati signed, on Friday in presence of the House Speaker Nabih Berri, the decree of the cabinet formation after 13 months of governmental void and amid the exacerbating economic crisis.
Lebanon has been run by a caretaker government since August 10, 2020, when the current premier Hassan Diab and his Cabinet resigned en masse following a deadly explosion at Beirut Port.
The political stalemate has for more than a year left Lebanon without a fully empowered government, preventing a long-awaited solution to the series of crises, including an unprecedented economic depression that has pushed more than 70 percent of Lebanon's 6 million population below the poverty line amid a crashing Lebanese pound that has lost more than 90 percent of its value since late 2019.
The Secretary-General of the Council of Ministers, Mahmoud Makiya, read out the decree to form the government, which included:
Najib Mikat, Prime Minister
Saade Al-Shami, Deputy Prime Minister
Abdullah Bou Habib, Minister of Foreign Affairs and Expatriates
Abbas Halabi, Minister of Education and Higher Education
George Kordahi, Information Minister
Henry Khoury, Minister of Justice
George Kallas, Minister of Youth and Sports
Brigadier General Maurice Salim, Defense Minister
Issam Sharaf El-Din Chehayeb, Minister of the Displaced
Youssef Khalil, Minister of Finance
Najla Riachi, Minister of State for Administrative Development
Hector Hajjar, Minister of Social Affairs
George Bojekan, Industry Minister
Johnny Qorm, Telecommunication Minister
Walid Nassar, Tourism Minister
Bassam Mawlawi, Minister of Interior and Municipalities
Firas Al-Abyad Minister of Public Health
Walid Fayyad Minister of Energy and Water Resources
Mohamad Wissam Mortada, Minister of Culture
Nasser Yassin, Environment Minister
Mustafa Bayram, Labor Minister
Abbas Hajj Hassan, Minister of Agriculture
Ali Hamiyah, Minister of Public Works and Transport
Amin Salam, Minister of Economy and Trade
Upon the announcement of the new government, Mikati said the situation in the country was "difficult," adding that there were no reserves left for subsidies and that everyone should "tighten belts." He said he would seek to improve ties with the Arab world and seek help from the international community.
"We will make use of every second to call international bodies and ensure the basic everyday life needs," he said.
Mikati also pledged to hold next year's general elections on time, adding the 24-member Cabinet of non-partisan experts grants no side a "blocking third," or veto power.
n July 26, Mikati was nominated by 73 members of the parliament to form the new government during the binding parliamentary consultations at Baabda Palace.
Source: Al-Manar English Website