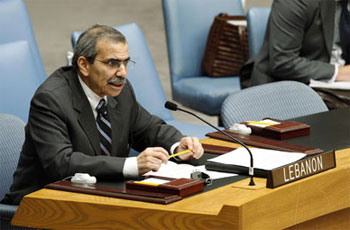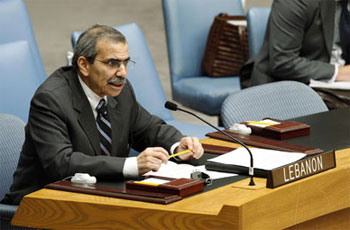 Lebanon's Permanent Representative to the United Nations Nawaf Salam said that Iran's nuclear program is fully peaceful.

Addressing a UN Security Council session, he reiterated that according to the regulations of the International Atomic Energy Agency (IAEA) all countries have right to pursue peaceful nuclear activities.
Condemning the hostile policies of certain western states on Iran's nuclear program, he emphasized that negotiation with Iran is the only possible way to resolve the disputes.
All regional states are interested in a Mideast free from nuclear weapons but the zionist regime is the only country possessing nuclear armaments in the region, he said, regretting that Israel is not a signatory to the nuclear Non-Proliferation Treaty (NPT) either.
Salam rejected any kind of discriminations and selective attitudes regarding the issues of peaceful nuclear activities and eradication of weapons of mass destruction.