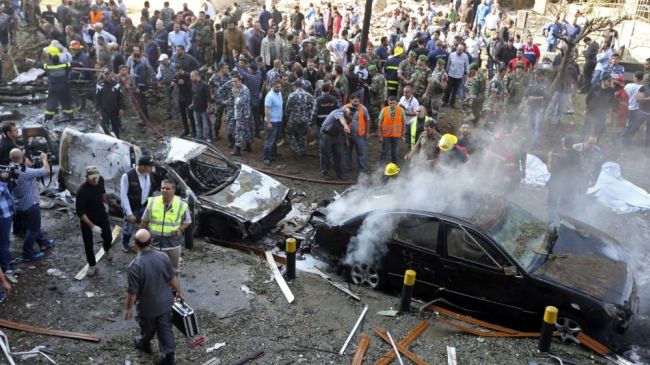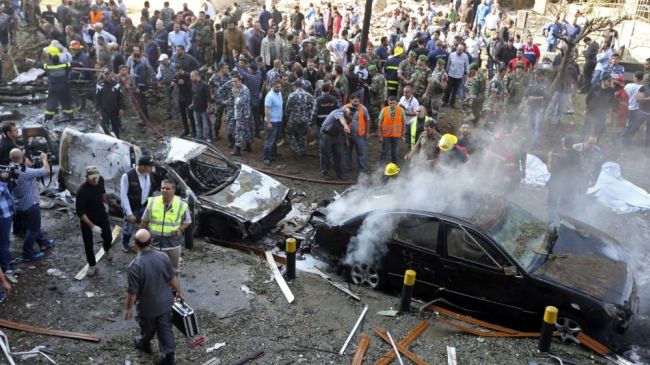 Lebanon's military tribunal has issued an arrest warrant for the commander of the al-Qaeda-linked group behind the November bomb attacks outside the Iranian Embassy in Beirut.
The warrant was issued for Jamal Daftar-Dar, the commander of Abdullah Azzam Brigades.
Press TV correspondent Ali Risk said in the Lebanese capital:
"This is part of the ongoing judicial process. However, I think what is more important is what Daftar-Dar could have uncovered during the interrogation, information about some of those who might have also been involved in attacks…."
On November 19, two bomb attacks outside the Iranian Embassy in Beirut killed 25 people and injured more than 150. Iran's Cultural Attaché to Beirut, Hojjatoleslam Ebrahim Ansari and the wife of another Iranian diplomat were among those killed.
The group claimed responsibility for the bombings following the incident.
On January 1, the Lebanese government confirmed the arrest of Majid Al-Majid, the ringleader of the group.
A Lebanese army statement said on January 4 that al-Majid had died at a military hospital in Beirut earlier in the day, while receiving medical treatment for kidney failure.
Majed was a high-profile terrorist also wanted by the US and some other countries.
"This is an ongoing process in Lebanon's war against terrorism and I think that these very high targets, these high figures like Daftar-Dar in addition to Majid al-Majid for example…all of this will contribute to putting an end…or to taking more stern measures and curbing the terrorists in Lebanon," added our correspondent.