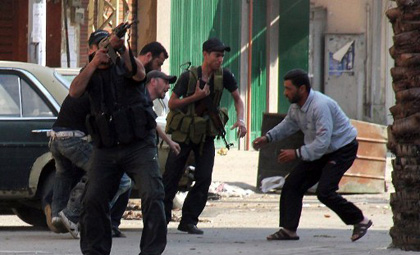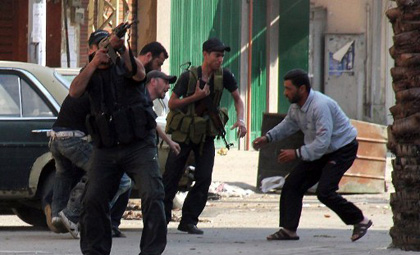 It is no secret that the situation in Lebanon evolved in accordance with the Syrian crisis developments.
However, a concerned Lebanese minister believed that this trend has become closely linked to developments in Syria, especially since the Gulf countries have stepped up their pressure on the Syrian regime through the door of the Salafist emirate not yet proclaimed in Tripoli.
These events occur after a period of relative calm, after the Syrian army had made progress in the area of Tal Kalakh and surrounding villages, which resulted in a decline in smuggling weapons and fighters infiltration via this region.
In parallel, the activity increased strongly on the side of border crossings between Turkey and Syria.
The minister recalled what happened a few months ago, when Saudi King Abdullah bin Abdul Aziz has made serious efforts to distance Lebanon from the Syrian crisis. Thus, he put pressure on the pro-Saudi camp in Lebanon to participate in the national dialogue, which has resulted in a cooling scene in North Lebanon.
Meanwhile, the resistance of the Syrian regime has dictated rapid changes in Saudi policy in Lebanon and neighboring Syria. These changes are manifested by rearrangements at the top posts of Saudi intelligence, increasing funds of armed groups in Syria, and the transfer of al-Qaeda militants in South Lebanon and the Bekaa Valley towards the city of Tripoli in anticipation of the zero hour, which coincided with the announcement by the Syrian rebels of beginning of the battle for the liberation of Damascus.
The Minister noted that the serious ongoing developments in Lebanon and Syria meet a Saudi-Qatari agenda, especially since everyone knows that Sheikh Ahmad Al-Asir, funded by Qatar, is coordinating with extremists in North Lebanon, who are also financed by Doha regime and Saudi Arabia.
In fact, according to documents held by concerned parties, the roles are distributed amongst the two countries; where Saudi Wahhabis finance the Wahhabi movements, while Qatar funds Salafist movements and groups close to al-Qaeda. All of those are overseen by the United States and European countries.
Moreover, the voice recordings of the Future party's MP, Okab Sakr, revealed his involvement in the delivery of arms to the Syrian rebels, and they represented only one drop in an ocean of evidences that will be disclosed soon.