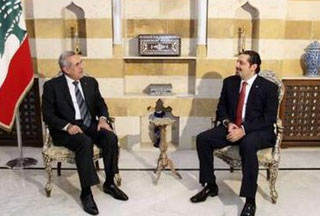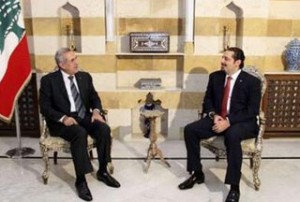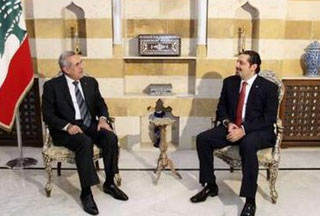 Despite the fact that he stepped down from the post of premier last week, a majority of Lebanon's parliamentarians have renamed Saad Hariri as prime minister-designate.
Two days of talks with MPs began on September 15 at the initiative of President Michel Suleiman in a bid to appoint a prime minister, after majority leader Saad Hariri gave up efforts to form a national unity cabinet.
Although very little progress was made on the first day, MPs are optimistic that Hariri will be reappointed with at least 71 out of a possible 128 votes in parliament later today.
The opposition alliance, including Free Patriotic Movement leader Michel Aoun, Parliament Speaker Nabih Berri, and Hezbollah, refrained from renaming Hariri.
They announced that they would abstain from naming anyone for the premiership, which is reserved for a Sunni Muslim under Lebanon's complex sectarian political system. In all, 43 MPs abstained during the vote.
Hariri was appointed on June 27, after he and his allies won 71 seats in the country's election. The rival Hezbollah-led coalition secured 57 seats.
After accusing the opposition of blocking 10 weeks of efforts to break the political stalemate over the new cabinet, on September 10 Hariri announced that he was stepping down.
In turn, Hezbollah leader Hassan Nasrallah accused Hariri of proposing a lineup that he said would only complicate the situation in Lebanon.