Lebanon
Middle East
Lebanon Pays Farewell to Prominent Cleric Sheikh Qabalan
Attended by statesmen and clerics, a crowded funeral was held on Tuesday in Beirut's southern suburb to pay farewell to the late Head of Supreme Shia Council in Lebanon, Sheikh Abdul Amir Qabalan.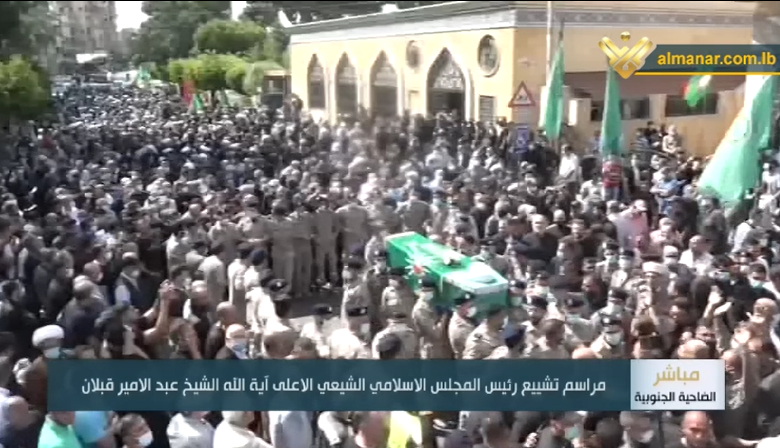 The mourners gathered at the headquarters of the Supreme Shia Council where they performed the prayers at the funeral service.
Parliament Speaker Nabih Berri, on behalf of the President of the Republic, awarded Sheikh Qabalan, the National Cedar Medal with the rank of Grand Cord, in appreciation of his patriotic stances and contributions.
Later on, the mourners held the body of the late scholar to the Rawdat Al-Shahidayn cemetery, where his eminence was laid to rest.
It is worth noting that Sheikh Qabalan passed away on Saturday after suffering from medical disorders.