Lebanon
Lebanon PM-designate censures deadly Beirut attack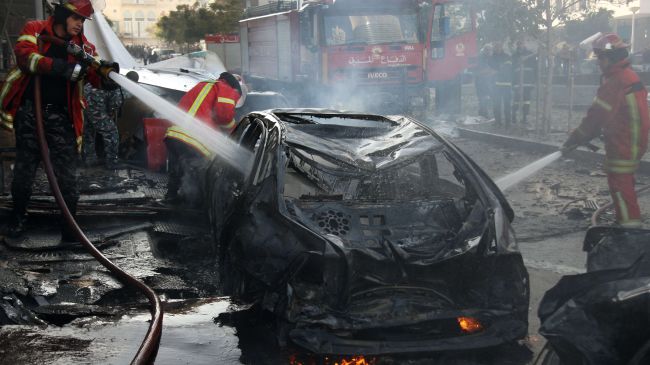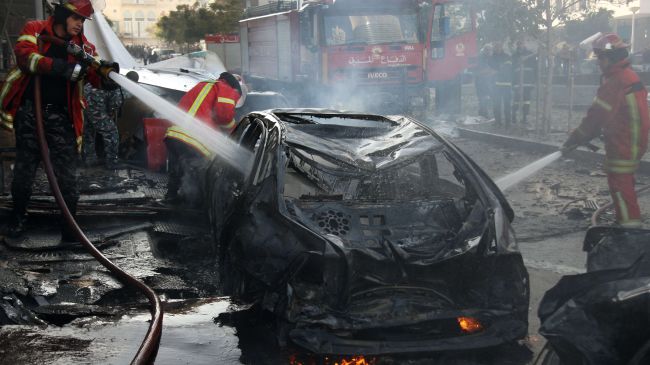 Senior Lebanese officials have condemned the deadly terrorist attack that killed several people including former finance minister, Mohammad Shatah, in Beirut.
President Michel Sleiman described the move as a "cowardly crime [that] will only make the Lebanese more determined to preserve their country."
Sleiman called for solidarity among the Lebanese "to form a new cabinet that can assume its national responsibilities."
In a statement issued by his press office, caretaker Prime Minister Najib Mikati condemned the bombing as a scheme to inflict further chaos and damage on the country.
"The misery must end and Lebanon and its people should live in peace," Mikati said.
Prime Minister-designate Tammam Salam also slammed the terrorist attack, aiming at "destabilizing the country and inciting sedition among its people" by exploiting "the fragile security situation and the political paralysis" in the country.
He called on security agencies to track down the perpetrators behind the bombing and bring them to justice.
Parliament Speaker Nabih Berri also condemned the attack which he said was an attempt to keep Lebanon tense and incite sedition among the country's sects at a time of growing political efforts to form a cabinet.
No group has yet claimed responsibility for the Friday car bomb blast that hit near Lebanon's parliament and March 14 Alliance headquarters in central Beirut.
The attack killed Shatah, his bodyguard and at least three others, leaving over 70 people wounded. Shatah, a senior March 14 figure, had also served as and an adviser to former premier, Saad Hariri.
The Lebanese capital has been hit by several deadly bomb attacks over the past few months.
At least 23 people, including Iran's cultural attaché to Beirut, were killed and more than 140 injured in November after two explosions struck near the Iranian Embassy in southern Beirut.