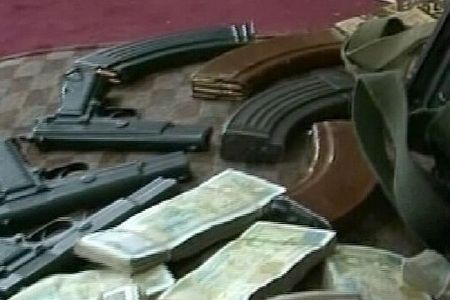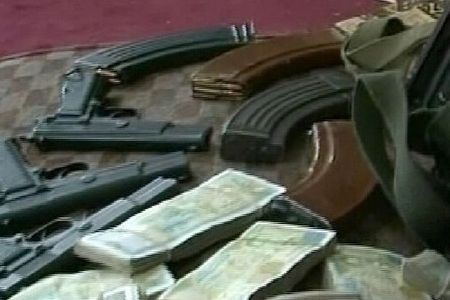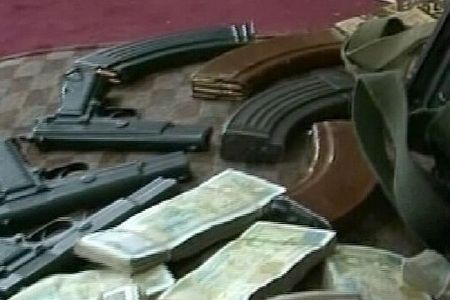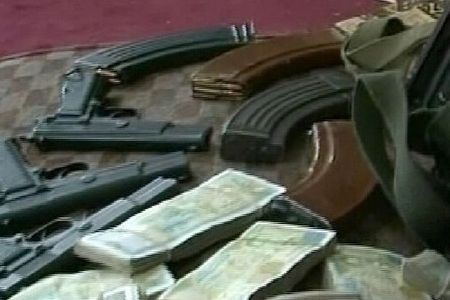 Lebanese security forces have reportedly intercepted two vehicles carrying weapons and ammunitions to Syria amid Damascus' complaints of foreign provocations.
On Thursday, the forces detained two people trying to drive the vehicles into Syria in the border area of the eastern Bekaa Valley, Reuters reported.
"The cars had AK-47s, semi-automatic weapons, and some bombs," one security source said.
Since mid-March, Syria has been struggling with weeks of protests that have left scores of people dead, including security forces.
Also on Thursday, a group of snipers opened fire on Syrian soldiers in western part of the country, killing one serviceman and injuring another.
The government has blamed the protests on armed gangs and foreign powers.
On Wednesday Syrian State TV broadcast pictures of what it described as confessions by members of a terrorist group. Security forces say the group's members received money and arms from foreign elements to carry out terrorist operations and incite unrest.
The authorities have also announced arrest of foreign elements that have played a role in provoking the recent tensions in Syria.
Damascus has repeatedly denied allegations that its security forces were responsible for shooting at protesters, insisting that officers were given clear instructions not to harm civilians.