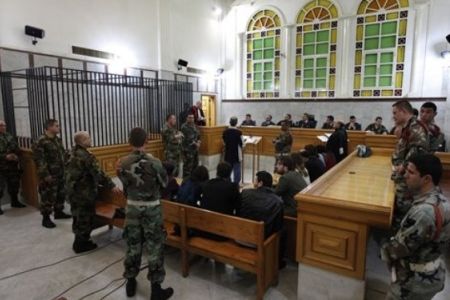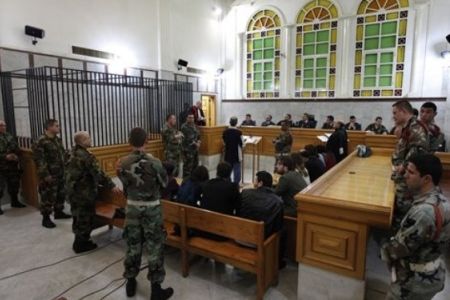 A military court in Lebanon has sentenced a Lebanese national to death on charges of spying for the notorious Israeli intelligence service, Mossad.
The former school principal, Hassan Ahmed al-Hussein, received the death penalty on Wednesday after the court convicted him of providing Israel with sensitive information in 2008 about the leadership of Hezbollah and the location of sites used by the resistance movement.
Ahmed al-Hussein, 59, is the third person to face the death penalty for spying for Israel since Beirut launched its crackdown on Israeli spy networks in 2009. None of the sentences, however, have so far been carried out.
Dozens of people have been arrested since last year on suspicion of collaborating with Mossad, including members of Lebanon's security forces and telecommunications personnel.
If convicted, the spies will face life sentences with hard labor. Should they be found guilty of contributing to the loss of Lebanese life, the agents will face capital punishment.
Earlier last week, Hezbollah Secretary General Seyyed Hassan Nasrallah — whose resistance movement repelled a 33-day onslaught launched by Israel in 2006 — called on the Lebanese judiciary system to take the issue of Israeli spies more seriously, arguing that they have caused extensive damage to Lebanon.