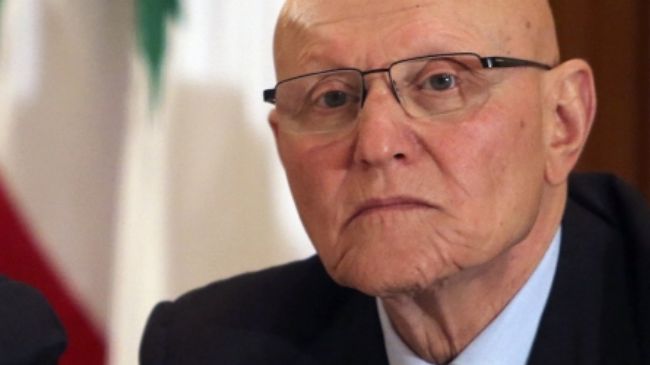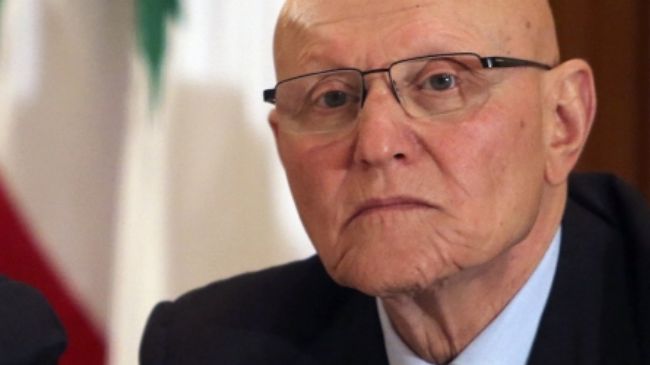 Lebanon's Prime Minister Tammam Salam has underscored the country's determination to continue its fight against terrorists as clashes between the army and al-Qaeda-linked militants rage on in the northern city of Tripoli.
Speaking at a Monday security meeting, Salam stressed the "need for the Lebanese army to continue its confrontation with the outlaws regardless of their [religious] affiliations."
The "government stands united behind the legitimate military and security forces in their battle against terrorists and efforts to restore security and stability to Tripoli and the north," he pointed out.
The Lebanese premier acknowledged that the army is trying to keep the situation under control at a high price and called on the country's officials to pay "special attention" to the humanitarian situation in the crisis-stricken areas.
Lebanon has been rocked by the spillover of Syria's conflict in recent months.
Thousands of people have fled their homes in Tripoli following a de facto truce between the army and the al-Qaeda-linked al-Nusra Front terrorists.
The informal truce, which is said to have been mediated by clerics in an effort to allow the civilians caught in the crossfire to escape, came on Sunday after three days of heavy clashes in the city.
Tensions have soared in Lebanon since August, when the army fought deadly clashes with the al-Nusra Front in the northeastern town of Arsal.
The militants have threatened to kill dozens of Lebanese soldiers they kidnapped in Arsal unless the army halts its operations in Tripoli.