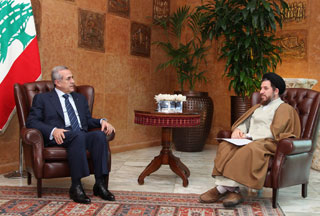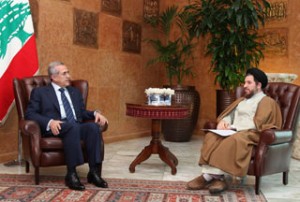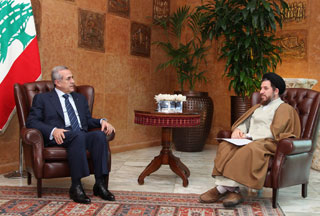 Lebanese President Michel Sleiman discussed in a meeting with President Ahmadinejad's visiting deputy the need for Iran and Lebanon to coordinate their positions at the UN Security Council.
Sleiman's remarks come as Lebanon begins a two-year term (from 2010 to 2011) at the UN Security Council as a non-permanent member.
During the Saturday meeting, Suleiman described Beirut-Tehran ties as "good on all aspects," and asked Mohammad-Reza Mir-Tajeddini to convey his regards to Iran's president as well as his wishes for prosperity and stability to the Iranian people.
Mir-Tajeddini, for his part, conveyed President Mahmoud Ahmadinejad's thank you message to Sleiman for his tireless efforts in strengthening the unity among the Lebanese.
The presidential deputy, who was in Beirut to attend an Arab and international forum on supporting the Resistance, also emphasized that Tehran fully supports the "unity, sovereignty and independence" of Lebanon and its territory.
Officials of the Hezbollah and Hamas resistance movements are also attending the forum in Lebanon, which began on Friday.
Mir-Tajeddini, who is Ahmadinejad's deputy for parliamentary affairs, also met with the Lebanese Parliament Speaker Nabih Berri and Prime Minister Saad Hariri.
"I would like to reiterate the unchanging principles of Iranian foreign policy which… are reflected through our embrace of and support for all resistance against the enemies of Arab and Islamic nations, primarily the Zionist entity," a statement released by Hariri's office quoted Mir-Tajeddini as saying.