Lebanon
Lebanon's army seizes strategic hilltop from militants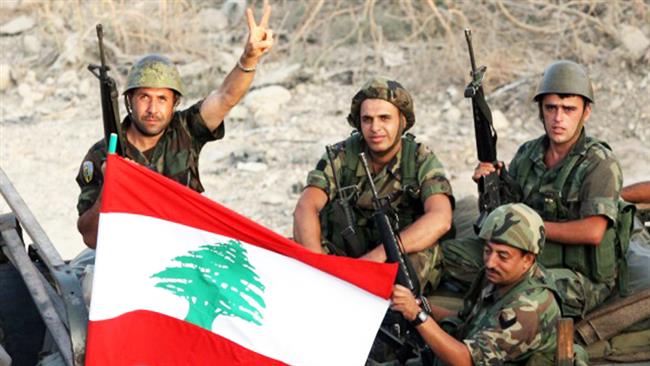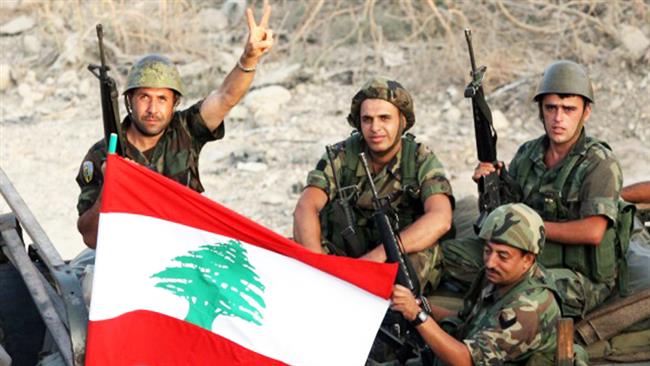 Lebanese forces have wrested control of a strategic hilltop in the eastern province of Beqaa, and prevented Takfiri militants from infiltrating into the region.
Units of Lebanese forces launched their operations on the outskirts of Arsal town, situated 124 kilometers (77 miles) northeast of the capital, Beirut, on Friday and succeeded in taking control of some positions previously held by terrorists, according to a statement by the Lebanese military.
A senior Lebanese army source, speaking on condition of anonymity, described the capture of the hilltop as "highly significant."
"We are getting closer to militants and tightening the noose on them," he added.
The development comes as Lebanon's army recaptured two strategically important hilltop positions overlooking the village of Ras Baalbek, located 124 kilometers (77 miles) northeast of Beirut, last month after driving Takfiri militants out of the area.
Shortly afterwards, an officer and four troops were lightly to moderately wounded when a rocket fired by militants struck near their vehicle.
The al-Qaeda-linked al-Nusra Front and the ISIL Takfiri militants overran Arsal last August, killing and capturing more than three dozen soldiers and security forces. They have executed at least three of the hostages.
The Takfiri terrorists demand the release of a number of militants in Lebanese jails in exchange for the captive Lebanese soldiers and policemen.
Over the past months, Lebanon has been suffering from terrorist attacks by al-Qaeda-affiliated militants as well as random rocket attacks, which are viewed as a spillover of the conflict in Syria.
Syria itself has been gripped by deadly violence since 2011, with foreign-sponsored Takfiri terrorists currently controlling swathes of land mostly in its east and north.