Economy
Lebanon
Middle East
Lebanon's foreign minister resigns amid economic crisis
Lebanon's Foreign Minister Nassif Hitti has submitted his resignation to Prime Minister Hassan Diab in protest at what he described as the government's mishandling of the financial crisis.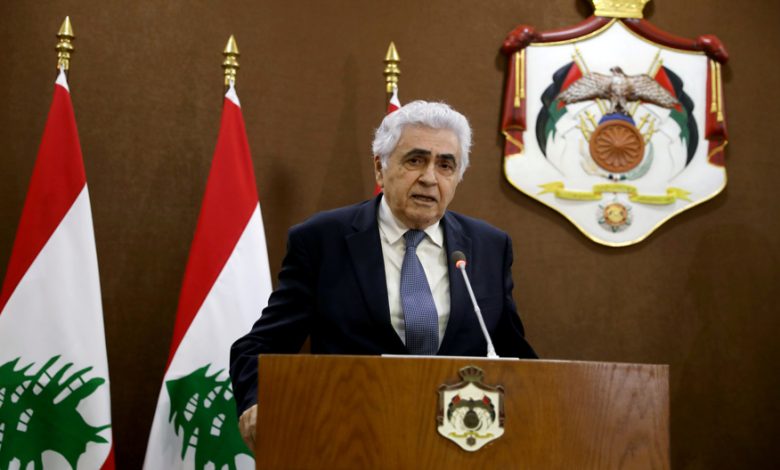 "Given the absence of an effective will to achieve structural, comprehensive reform which our society and the international community have urged us to do, I have decided to resign," Hitti said in a statement on Monday.
The government, which defaulted on its sovereign debt, entered talks with the International Monetary Fund in May. But the negotiations have stalled in the absence of tough reforms dictated by the IMF. Foreign donors have also declined to assist the country.
Observers say that the US sanctions on Lebanon have deteriorated the already struggling economy.
Even with reforms and a plan to fight corruption in Lebanon, there seems to be no way out of the paradoxical situation with the only quick solution being almost impossible since the country is prohibited from turning towards novel means of financing its economy.
"I took part in this government to work for one boss called Lebanon, then I found in my country multiple bosses and contradicting interests," Hitti said, adding that "if they do not come together in the interest of rescuing the Lebanese people, God forbid, the ship will sink with everyone on it."
Hitti has served as foreign minister since January when Prime Minister Diab took office.
His decision was also attributed to differences with Diab. Reuters cited sources close to the ministry as saying that the move came after a recent visit by France's Foreign Minister Jean-Yves Le Drian, and frustration at being sidelined.
Diab appeared to criticize France's top diplomat for tying any aid to the reforms demanded by the IMF.
Lebanon is facing its worst economic crisis in decades. The Lebanese pound has continued to plummet against the US dollar, losing more than 70 percent of its value over the last months while sources of foreign currency have dried up.
The economic situation is fueling inflation, which the Finance Ministry has estimated will reach 27 percent later this year.
In June, Diab condemned violent street protests, saying they were an attempt by opponents to overthrow his government and deepen the currency crisis.
The protests coincided with the unveiling of the biggest-ever US sanctions package against Iran, which also targets Lebanon.
The 115-page strategy document put together by the Republican Study Committee (RSC), the largest Republican caucus in Congress, called for a halt of all US security assistance to Beirut, claiming that millions of dollars given to Lebanon were being used to aid Hezbollah.
The US gives about $160 million to the Lebanese armed forces each year.
The Republican document specifically calls for sanctions against Hezbollah allies, mentioning former foreign minister Gibran Bassil and incumbent parliament speaker Nabih Berri by name.
Back in 2016, Saudi Arabia also declared that it was canceling $4 billion in aid to Beirut, $3 billion of which was earmarked for the Lebanese army.