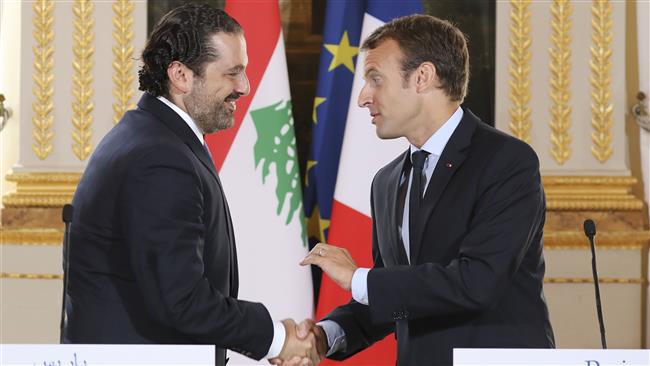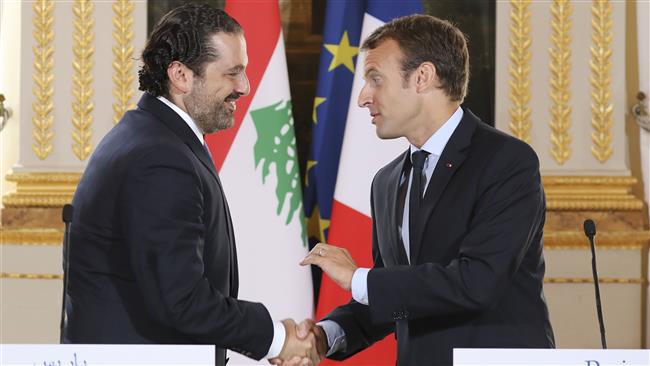 Lebanese Prime Minister Saad Hariri has left the Saudi capital Riyadh for France some two weeks after he announced his abrupt resignation in a televised address from the Arab kingdom, Lebanese television says.
"Mr. Hariri left Riyadh airport on his private jet with his wife and is headed for Le Bourget airport," northeast of Paris, reported Future TV, which is owned by Hariri's family, in the early hours of Saturday morning.
A source close to Hariri said that based on the flight schedule, the PM would arrive at the French airport at around 7:00 a.m.
In a rare English tweet before departure from the Saudi capital, Hariri singled out German Foreign Minister Sigmar Gabriel, who had expressed doubt that the Lebanese PM was free enough to leave the Arab kingdom. "We expect that Prime Minister Hariri can come back to Beirut," the top German diplomat had said on Friday.
"I am on the way to the airport Mr. Sigmar Gabriel," Hariri said in his tweet posted in the early hours of Saturday.
A member of Hariri's political party and two Lebanese TV stations said that he met with Saudi Crown Prince Mohammed bin Salman Al Saud and other senior Saudi officials before leaving the Arab kingdom.
A few hours earlier, French President Emmanuel Macron said since Lebanon had not recognized Hariri's November 4 resignation, France would receive him "with the honors due a prime minister."
Riyadh recalls envoy to Germany
Meanwhile, Saudi Arabia recalled its envoy to Berlin to express its protest over Gabriel's comments suspecting that Hariri had been held against his will in Riyadh.
"Saudi Arabia has decided to recall its ambassador to Germany for consultations and will give the German ambassador in the kingdom a letter protesting these unfortunate and unjustified statements,"  Saudi state news agency, SPA, said, citing a spokesman for the Saudi Foreign Ministry.
Back on November 4, Hariri announced his unexpected resignation in a televised address while he was in Saudi Arabia, saying that he was stepping down because of the security situation in Lebanon. He also said that he saw a plot being hatched against his life.
Hariri also accused Iran and the Lebanese resistance movement, Hezbollah, of meddling in the Arab countries' affairs; an allegation the two have rejected.
Top Lebanese officials and senior politicians close to Hariri say he was forced to quit, and is being held by Saudi authorities. Lebanese politicians from across the political spectrum have called for Hariri's return to Beirut, saying it is necessary to resolve the crisis.
Lebanese President Michel Aoun has called Hariri a Saudi hostage and refused to accept his shock resignation unless he returns to Beirut.