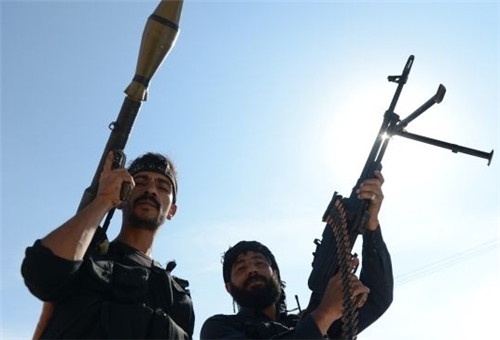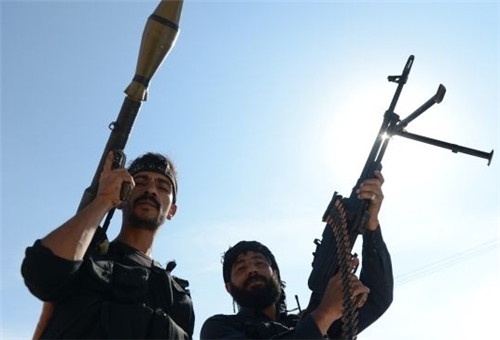 Apprehension of a Lebanese security officer has disclosed the close relations between Lebanon's March 14 Alliance and an arms trade network that has supplied weapons to the foreign-backed militants in Syria, media reports disclosed on Wednesday.
The March 14 Alliance is a coalition of the Lebanese political parties headed by Sa'ad Hariri and its pro-western stances are against the Syrian government. The alliance has helped the Syrian militant groups on several occassions.
Lebanon has recently arrested an officer of the country's National Security Organization on charges of launching and directing an arms network to smuggle weapons to foreign-baked militants in Syria, media reports said.
"This officer has close relations with a former minister of the March 14 movement and several other security forces, including the officer's driver, have also been arrested in this relation," the Arabic-language newspaper Al-Akhbar reported.
The detained officer sold the weapons to arms traders in Lebanon and they sent the weapons to Syria while some of the firearms were kept for unspecified use inside Lebanon, it said.
The arrested officer, whose identity has not been disclosed yet, has been in charge of the Lebanese national security in Beqaa and when he phoned the checkpoints and asked them not to stop the trucks carrying weapons they would take his orders, the daily added.
Earlier this month, the Lebanese army intelligence arrested terrorist Omar Ibrahim al-Atrash for his role in recruiting suicide bombers and in planning the terrorist attacks that have recently rocked the Southern suburb of Beirut and Hermel.
Al-Atrash, who hails from Arsal, contacted the gangs that fetch him the stolen cars and forged the documents as well as plates to provide those cars with.
The Lebanese army confiscated some of these documents when it arrested al-Atrash.
The terrorist exploited his religious appearance to move stealthily between Shtoura and Beirut.
Al-Atrash is involved in transferring and guiding the suicide bombers before they move to the Southern suburb of Beirut and Hermel.
Al-Atrash, who is affiliated with more than one terrorist group, worked for Sami Al-Atrash's group which is involved in Bir al-Abed and Ruwais explosions. He also worked for Abdullah Azzam terrorist group.
According to the Lebanese Army, Al-Atrash is accused of transferring suicide bombers into Lebanon and of planning explosions across the country.
Al-Atrash also transferred terrorists into Syria and provided those in Lebanon with a safe haven.
Omar Al-Atrash, further, moved to the Syrian town of Flita and Yabroud, where the booby-trapped cars are prepared and sent to the Southern suburb of Beirut. It is not yet clear if Al-Atrash has had ties with anti-Syrian and anti-Hezbollah political parties in Lebanon.