Lebanon's President Says israeli Claims about Missile Sites "Bogus"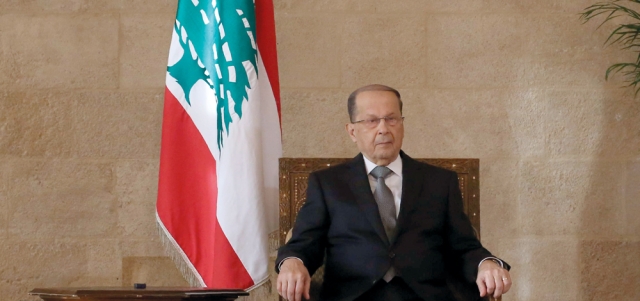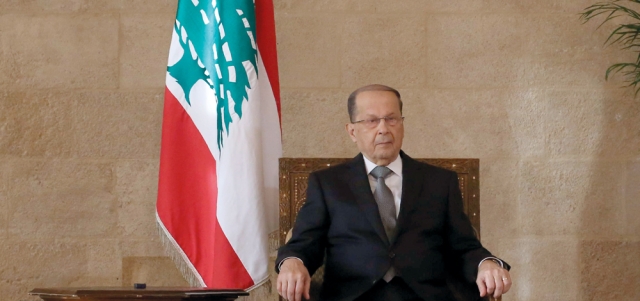 Lebanese President Michel Aoun on Monday deprecated the Israeli enemy's continuous claims about the presence of missile sites in populated areas in Lebanon, especially nearby Rafic Hariri International Airport.
"These allegations are bogus and they are taking place while the Israeli violation of the Lebanese sovereignty persists," Aoun said.
The President also tackled Lebanon's position from the displaced Syrians' issue and the necessity that they return home. Accordingly, he welcomed that ongoing efforts aiming to reach a solution to the Syrian crisis.
Aoun also warned of dividing Syria, stressing on the Syrian territorial integrity.
"Lebanon cannot await the political solution to this crisis so that the displaced return to Syria," he underlined.
Moreover, Aoun renewed calls to work on reaching a permanent and just solution to the Palestinian Cause, underlining the reverberations of cutting the funding of UNRWA and the implicit intentions to settle Palestinians in the host countries.