Lebanon
Middle East
Lebanon's prime minister-designate vows to form technocrat govt.
Lebanese Prime Minister-designate Hassan Diab says he plans to form a government of independent technocrats capable of undertaking serious reforms and restoring people's confidence.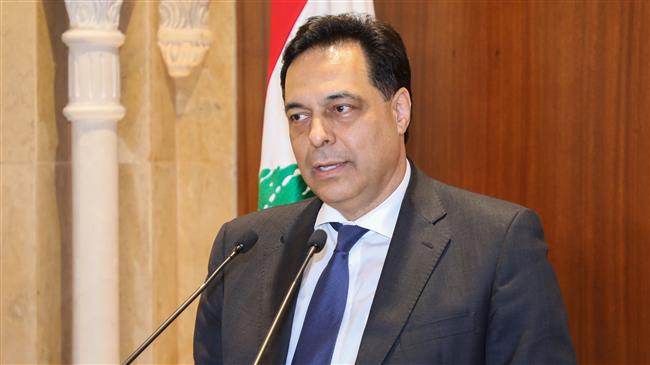 Anti-government protests in Lebanon have escalated into clashes of an increasingly sectarian nature in recent days.
During a meeting with visiting US Under Secretary of State for Political Affairs David Hale in the capital Beirut on Friday, Diab vowed to form an inclusive cabinet that would secure much-needed foreign aid.
Lebanon president Aoun designates Diab as country's new premierFormer minister Hassan Diab is nominated by President Aoun as Lebanon
Earlier in the day, the 60-year-old former education minister and self-professed "technocrat" had met with Caretaker Prime Minister Saad Hariri.
"The meeting with Prime Minister Hariri has a special flavor. Yesterday, he affirmed his keenness on the country's stability. These stances express the position of a statesman. Hopefully, there will be continuous communication and cooperation for the benefit of the country," Diab told reporters after the meeting.
"The atmosphere was positive with everyone," he added, noting that Hariri "is expressing all cooperation to form the government."
Diab said he was a specialist and an independent candidate and wanted to form a 'rescue government.'
"My approach is to have a government of specialists and independents to serve this country and solve the problems," he said.
Diab expects full Western support
The prime minister-designate said in an interview with Germany's Deutsche Welle television news network that he expected full European and US support for his government.
He rejected suggestions that the support that Hezbollah resistance movement threw behind his nomination would hinder the disbursement of much-needed Western aid.
"The goal is to form a government of independent technocrats," Diab told Deutsche Welle in the interview aired on Friday.
Fresh clashes hit Lebanese cities; officials warn against strifeSecurity forces engage in fresh clashes with protesters in several Lebanese cities, prompting officials to warn against a sectarian strife in the conflict-ridden country.
"Everyone is willing to cooperate so that Lebanon can have an exceptional government that is not like its predecessors in the number of technocrats and women included," he said.
"I think the Americans, when such a government is formed, will lend support because it is a government that aims to rescue Lebanon," the former Lebanese education minister said.
Lebanon postpones PM designationLebanon's president Michel Aoun postponed the awaited parliamentary consultations for the second time.
Diab stressed that "it is silly" to argue the upcoming Lebanese government will be dominated by Hezbollah.
"This government will carry the face of Lebanon, and will not be the government of one political faction only. I expect full support from Europe and the US."
Diab on Thursday won the majority of parliamentary votes to be designated the new Lebanese prime minister.
He succeeded in securing 69 out of 128 parliamentary votes to form a new government, which will end 50 days of the political stalemate.
Lebanon has been facing a very tough economic situation because of the failing policies of successive governments, which have led to the impoverishment of the people.
Parliament speaker warns Lebanon could soon be on brink of famineLebanese Parliament Speaker Nabih Berri warns Lebanon could soon be on the verge of famine.
Growth in Lebanon has plummeted in the wake of endless political deadlocks and an economic crisis in recent years.
The country hosts 1.5 million Syrian refugees, and their presence is often blamed for putting pressure on the already struggling economy.
Unemployment stands at more than 20 percent, according to official figures.
The Lebanese Finance Ministry says the national debt is hovering around $85 billion, which accounts for more than 150 percent of Gross Domestic Product (GDP).
Successive governments have also failed to address a waste management crisis or improve the electricity grid, which is plagued by daily power cuts.
Lebanon caretaker Interior Minister orders a probe into Beirut clashes