Lebanon
Lebanon's security is the state responsability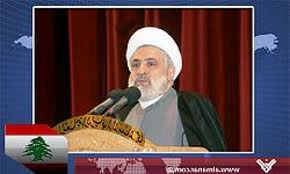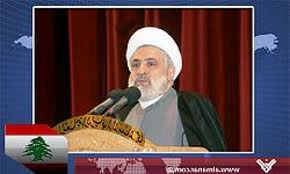 Hezbollah Deputy Secretary General Sheikh Naim Qassem denounced Friday any attack on integrity of the Islamic Resistance.
Beirut – Taqrib News Agency (TNA) – Naim Qassem has threatened to sue anyone who accuses his Party of perpetrating attack on a French UNIFIL contingent, contending that Hezbollah has nothing to do with the security of Lebanon.
On December 9, a roadside bomb targeting a patrol by French peacekeeping forces exploded in east of Tyre injuring five soldiers and two civilians.
Parliamentarians and political figures from March 14 camp and French Foreign Minister Alain Juppe alluded that Hezbollah was behind the attack upon Syria's orders.
"We decided to file a lawsuit against those who made such allegations against us," said Qassem. He added that only the Lebanese state and its security forces were responsible for the country's stability and safety.
"Those who believe that our presence in the South means that we are responsible for its security are mistaken." He stated that if that were true, israel would not have succeeded in planting espionage equipment in the South.
On that note, the Sheikh announced that Hezbollah's Loyalty to the Resistance bloc MPs will demand answers from Cabinet over measures taken to deal with the CIA espionage network that was recently discovered by the Party in Lebanon.