Europe
Legislator Calls on Europe to Avoid Following US Policies against Iran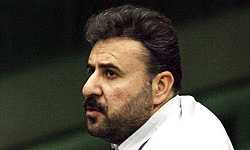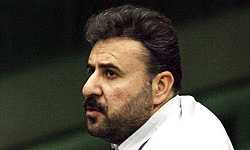 A senior Iranian parliamentarian called on the European states to distance themselves from Washington's policies on Iran, stressing that Europe is moving against its own interests by obeying the US.
The European Union should not follow the Great Satan US against its own interests, member of the parliament's National Security and Foreign Policy Commission Heshmatollah Falahatpisheh said on Wednesday.
He made the remarks in a meeting with the Italian delegation on the sideline of the 126th Inter-Parliamentary Union (IPU) Assembly in Kampala, Uganda.
Referring to the upcoming talks between Iran and G5+1 (the five permanent UN Security Council members plus Germany), Falahatpisheh said that after the end of the Cold War the Americans tried to make unreal enemies instead of their former real enemies.
"Iran showed its good will by accepting Vienna as an introduction to Lisbon talks; Tehran has clarified all the six questions raised about its nuclear activities but the G5+1 has avoided the continuation of political negotiations after the Lisbon talks," the official noted.
Washington and its Western allies accuse Iran of trying to develop nuclear weapons under the cover of a civilian nuclear program, while they have never presented any corroborative evidence to substantiate their allegations. Iran denies the charges and insists that its nuclear program is for peaceful purposes only.
Tehran stresses that the country has always pursued a civilian path to provide power to the growing number of Iranian population, whose fossil fuel would eventually run dry.
Despite the rules enshrined in the Non-Proliferation Treaty (NPT) entitling every member state, including Iran, to the right of uranium enrichment, Tehran is now under four rounds of UN Security Council sanctions for turning down West's calls to give up its right of uranium enrichment.
After the UN Security Council ratified a sanctions resolution against Iran in June 9, 2010, the United States and the European Union also imposed further unilateral sanctions against the Islamic Republic over its nuclear program, mostly targeting the country's energy and banking sectors.
Tehran has always dismissed West's pressures, and stressed that sanctions and embargos merely consolidate Iranians' national resolve to continue the path of progress.