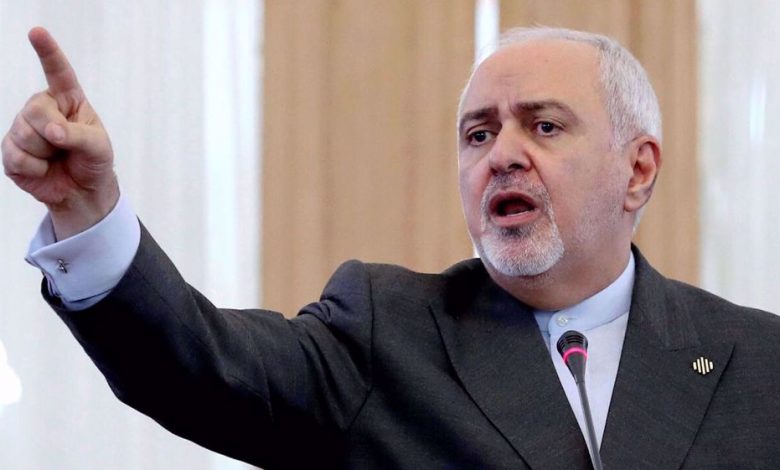 Iran's foreign minister says "legitimacy crisis" is the biggest challenge faced by the Zionist regime of Israel.
"The crisis of legitimacy – both domestically and internationally – is the Zionist regime's biggest challenge," Foreign Minister Mohammad Javad Zarif told the Islamic Radios and TVs Union (IRTVU) early Thursday.
"Illegitimacy is the biggest weakness of the Zionist regime. It tries to use a wide range of means to compensate for this domestic and international illegitimacy: it creates enemies and tells lies," he noted.
"The Zionist regime is highly skilled in victim playing and portraying a false picture to the outside world," Zarif said.
He further noted that Tel Aviv is the only regime that possesses nuclear weapons in the Middle East while it is not a party to such treaties as the nuclear Non-Proliferation Treaty (NPT).
"The internal disputes existing in Israel has, more than anything, resulted in this belief among Israelis that they cannot live without a foreign enemy; they have realized they always need to have a foreign enemy," he added.
Zarif said a lack of "internal coherence" is what threatens Israel more than anything else.
"Internal disagreements are very widespread in Israel. You see that holding four elections in the past few months failed to resolve the problems," the Iranian foreign minister added, referring to the Israeli parliamentary elections held since April 2019 without a clear victor or alliance.
In the latest elections held in March 2020, incumbent Prime Minister Benjamin Netanyahu's Likud Party gained more seats than Blue and White led by Benny Gantz, but the latter achieved more recommendations from potential allies in the Knesset and received the mandate from the president to form a cabinet.
Gantz nevertheless was unable to unite enough allies into a coalition.
Finally, on 20 April 2020, the Likud and Blue and White agreed on an equal unity deal, which includes a "rotation agreement" between Gantz and Netanyahu on the prime minister's chair.
In his Thursday interview, Zarif referred to Netanyahu as a man whose corruption case is officially being investigated in the court but still has managed to continue his reign using political fraud.
"These are realities which will be uncovered little by little," Zarif said.
Netanyahu, Israel's longest serving premier, is under criminal indictment in three corruption cases, including bribery, fraud and breach of trust.