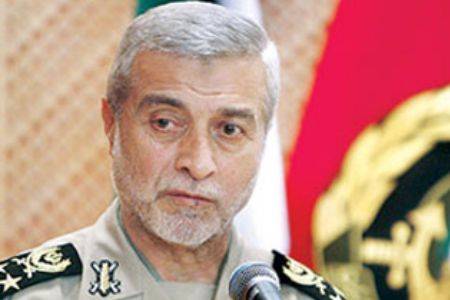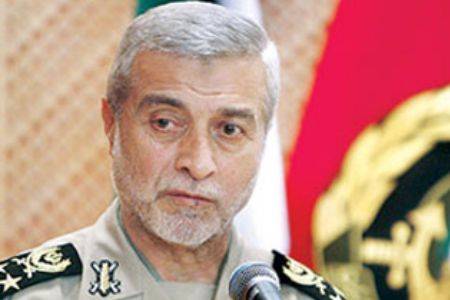 Commander of Iran's Army, Major General Ataollah Salehi, has warned Iran's enemies of a 'crushing defeat' should they risk encroaching on the country's sovereignty.
"The army is ready to deal a heavy blow to any aggressors against Iran territories," Fars news agency quoted General Salehi as saying on the sidelines of an aerial maneuver in Iran's western Hamedan Province on Friday.
He also said that the Islamic Republic army will continue to carry out war games in order to stay abreast of the latest defense tactics and to maintain its readiness against possible trespasses.
General Salehi also pointed out that Iran's military drills pose no threats to friendly states and only the hostiles should be warned.
The army chief further explained that Iran's military has strengthened its capacities to repair and upgrade defense systems and the major portion of work is conducted domestically.
The weeklong aerial maneuvers of the Islamic Republic Air Force (IRAF) will last until August 7.
The IRAF fighters, including the F-4, F-5, F-7 and the Sukhoi SU-24 fighter jets, also practiced aerial gunnery, hitting air-to-ground targets, and overnight operations for the first time in the drills that also showcased a number of Iran Pehpad drones.