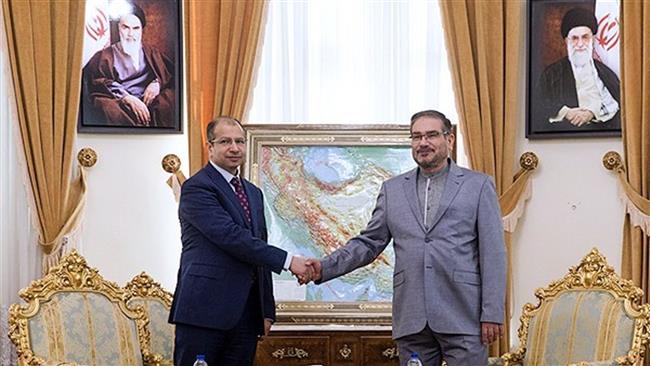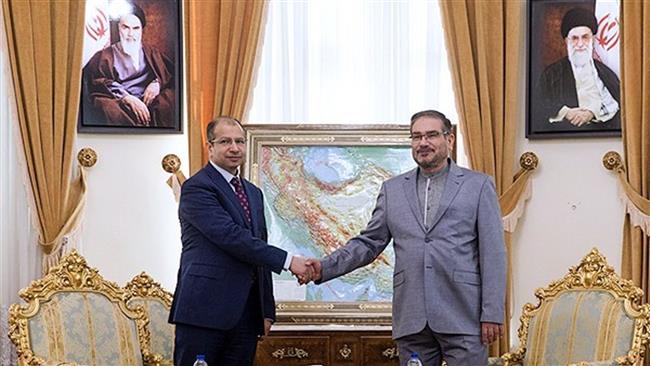 A senior Iranian official has highlighted the importance of retaking Mosul from the grip of terrorists, saying that the liberation of the northern Iraqi city will mark a new beginning for unity and stability in the Arab country.
Secretary of Iran's Supreme National Security Council (SNSC) Ali Shamkhani made the remarks in a meeting with visiting Iraqi Parliament Speaker Salim al-Jabouri in Tehran on Sunday.
"The liberation of Mosul will be the beginning of stability, peace as well as national and geographical unity in Iraq," Shamkhani said, adding that overcoming the crisis caused by Daesh Takfiri terrorist group will promote national solidarity and unity among Iraqis of all ethnicities and faiths.
The SNSC secretary also underlined the importance of political stability in Iraq and called for the active role of leaders of different Iraqi groups, especially the parliament's speaker, to ensure its realization.
He further stressed that the Islamic Republic will stand by the Iraqi government and nation under any circumstances.
The mission to eradicate terrorism is advancing toward full accomplishment in Iraq due to efforts by the army and allied forces as well as all-out support by religious, political and ethnic groups, Shamkani added.
The Iraqi parliament speaker, for his part, thanked Iran for its unwavering support for the Iraqi government and nation in their fight against terrorism.
He further warned that terrorism is the major threat to the whole region, emphasizing that clam can be returned to Iraq through harmony, unity and the defeat of the terrorists.
Iran has been supporting Iraq in its anti-terror fight. On August 10, Iraqi Prime Minister Haider al-Abadi hailed the presence of Iranian military advisors in the country's battle against Daesh terrorists and said the Iranian advisors are present in Iraq at Baghdad's request.
The northern and western parts of Iraq have been plagued by gruesome violence ever since Daesh terrorists mounted an offensive in June 2014.
The Iraqi army and fighters from the Popular Mobilization Units have been engaged in joint operations to retake militant-held regions.
The Iraqi army is gearing up for a major offensive in late September to purge Daesh from Mosul, the last remaining bastion for the terror group north of the country. The Iraqi forces have managed to wrest control of several areas in the southern parts of the strategic city.