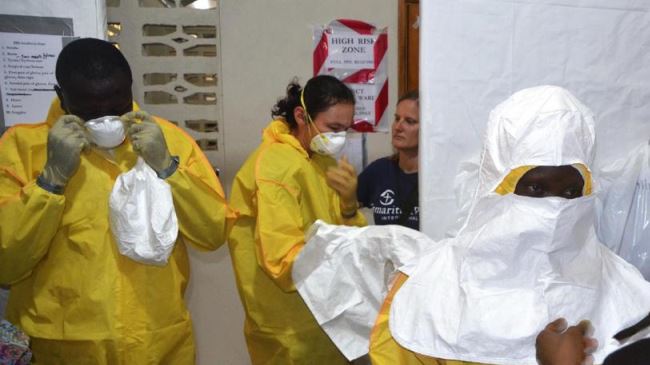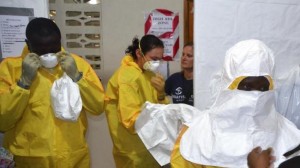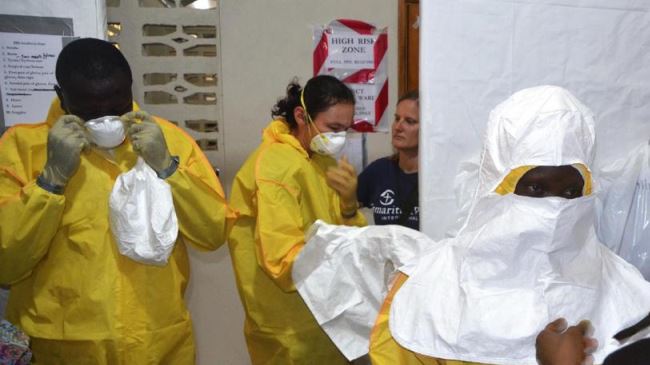 Liberian President Ellen Johnson Sirleaf has said the country will close most of its land borders in a bid to contain the spread of Ebola.
"All borders of Liberia will be closed with the exception of major entry points. At these entry points, preventive and testing centers will be established, and stringent preventive measures to be announced will be scrupulously adhered to," Sirleaf said in a statement released late on Sunday.
"A new travel policy by the Liberia Airport Authority covering inspection and testing of all outgoing and incoming passengers will be strictly observed."
Liberia, together with neighboring Guinea and Sierra Leone, is fighting a hard battle to prevent the spread of the disease.
According to the World Health Organization, at least 1,201 people have been infected in Liberia, Sierra Leone and Guinea since the epidemic broke out in the region months ago.
Guinea is the worst-hit country with 319 deaths as of July 23. Liberia has reported 129 deaths, while 224 have lost their lives in Sierra Leone.
There is currently no known cure for Ebola, a form of hemorrhagic fever whose symptoms are diarrhea, vomiting and bleeding.
The virus spreads through direct contact with infected blood, feces or sweat. It can also be spread through sexual contact or the unprotected handling of contaminated corpses.
Ebola was first discovered in the Democratic Republic of Congo in 1976 in an outbreak that killed 280 people.
It remains one of the world's most virulent diseases, which kills between 25 to 90 percent of those who fall sick.