Economy
Libya attacks trigger slight jump in oil prices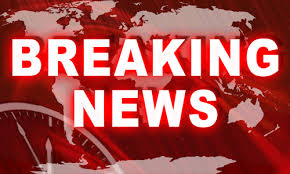 Oil prices have nudged a little up in Asian markets following attacks on oil terminals in Libya's north.
Prices jumped slightly high on Friday with West Texas Intermediate rising 28 cents to USD 56.12 in morning trade while Brent for February delivery gained 13 cents and was traded at USD 60.37.
The demand in Asia is still lower than anticipated mainly due to the closure of financial markets in Honk Kong and Australia on Friday. It is also due to the upcoming holidays in Europe in which stock markets will shut down.
On Thursday, attackers belonging to the Libya Dawn militia launched a raid on the al-Sidra port, where Libya's main oil terminals are located, setting an oil tank on fire. At least 22 soldiers were killed in the surprise assault but the militants were eventually repelled.
Dawn forces seized the capital, Tripoli, in August after a month-long battle with rivals and set up their own government and parliament.
Since a new wave of fighting between government forces and the militia erupted in mid December, Libya has seen a drop in oil production to nearly 350,000 barrels per day from the previous 800,000.