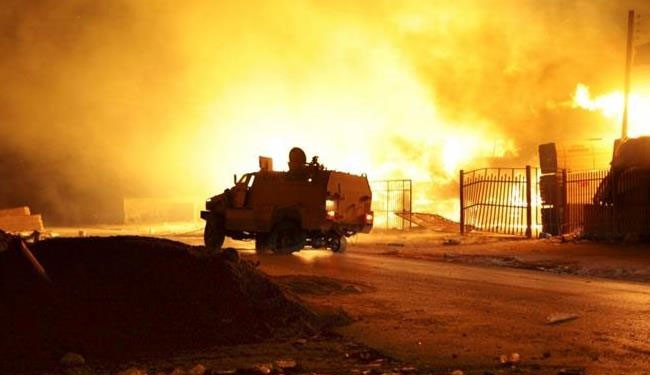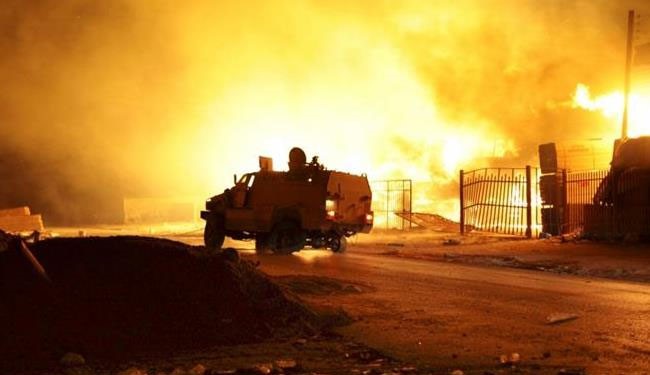 Libya's anti-government militias have announced the consolidation of their hold on capital Tripoli and its international airport, driving out rival militias to the outskirts of the capital following a weeks long battle for control of the strategic hub.
The Sunday development came as Egypt's president denied any military involvement in Libya, a day after the anti-state militias accused Cairo of bombing their positions in Tripoli, Egypt's state news agency reported.
The denial by Egyptian President Abdel-Fattah al-Sisi came in response to accusations a day earlier by militias in Tripoli, who blamed Egypt and the United Arab Emirates for a series of mysterious airstrikes Saturday and last Monday. Two airstrikes killed 15 militants and wounded another 30 on Saturday.
Unidentified warplanes attacked targets in Tripoli again on Sunday, residents said, hours after forces from the city of Misrata said they had seized the main airport.
Tripoli residents heard jets followed by explosions at dawn but no more details were available.
Libya's air force denied it was behind the attacks, in part because it did not have the capabilities or technology to carry out such guided attacks.
This has prompted suspicions that foreign nations, including European countries, were behind the strikes. Italy, Algeria and other countries have also denied being behind the air raids.
On the ground, a militant umbrella group called Dawn of Libya said it has also taken hold of other locations in the capital controlled by the rival militias, drawing to a close one chapter in a prolonged confrontation between the competing militia forces, largely from Misrata, and the powerful militia from the western mountains of Zintan.
The fight has largely destroyed the airport and scarred the capital, prompting diplomats, foreign nationals and thousands of Libyans to flee.
Further inflaming the situation, the newly elected Libyan parliament described Dawn of Libya as "outlawed" and "terrorist groups" who fight to undermine the legitimacy of the state.
The newly elected parliament has been convening in Tobruk due to security concerns amid growing lawlessness in the capital and Benghazi.
Meanwhile, fresh clashes Saturday in Benghazi pitting forces loyal to renegade Gen. Khalifa Haftar against a group of militants so-called The Benghazi Revolutionary Shura Council left eight troops killed and 35 wounded, a health official said.