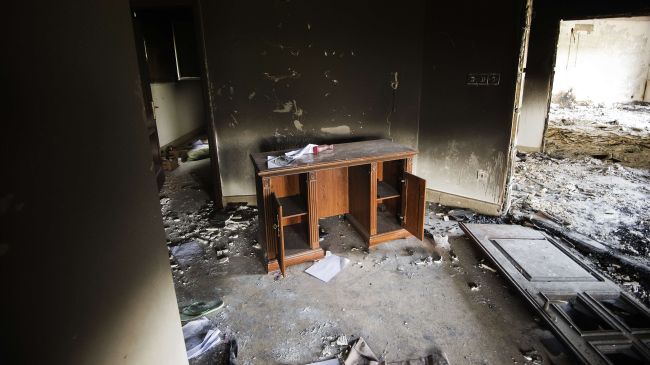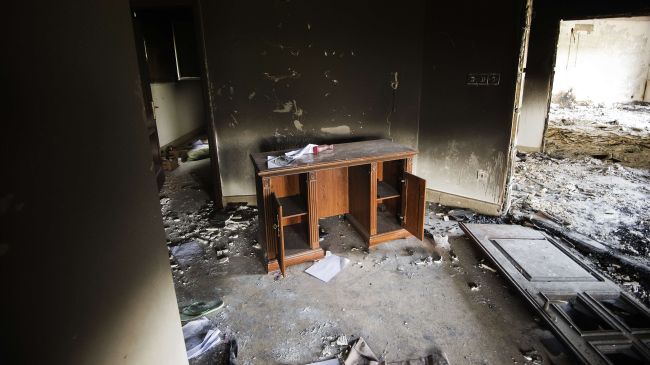 A Libyan man suspected of involvement in an attack on the US consulate in Benghazi has been killed in a raid by Egyptian security forces in Cairo, reports say.
Egyptian security official, who spoke on the condition of anonymity, said that the Libyan man, named as Karim Ahmed Essam el-Azizi, was killed on Wednesday in Nasr City during a clash with security forces in the Egyptian capital.
The official also said that the 35-year-old Libyan was killed by a bomb he had tried to use against security forces.
The suspected Libyan had lived in a rented flat for the past three months, the official also said, adding 15 bombs and various weapons, including assault rifles were found in his flat.
The attack on the US consulate in the Libyan city of Benghazi occurred on September 11, after angry protesters gathered outside the Consulate building to voice opposition to a blasphemous anti-Islam film made in the United States that disrespects Prophet Mohammad (PBUH).
Angry protesters then attacked and set fire to the consulate building. The US Ambassador to Libya, Chris Stevens, two former Navy SEALs and a State Department worker were killed in the incident.
However, initial reports indicated that the US officials had been warned of the security ahead of the incident.