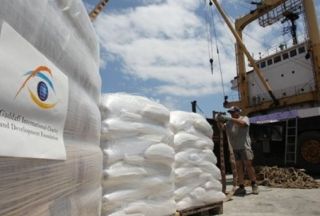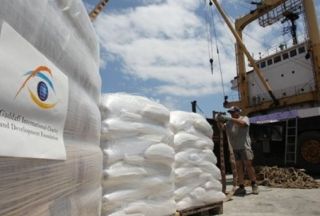 One month after Israel's deadly attack on a Gaza-bound aid flotilla, a Libya-based charity group is sending another humanitarian convoy to the impoverished enclave to break the Israeli siege.
The Tripoli-based Gaddafi International Charity and Development Association will send the aid ship to Gaza from Greece.
The Moldova-flagged cargo ship Amalthea is set to leave Lavrio, around 60km (40 miles) south of Athens, on Friday, said the charity, headed by Saif Al-Islam Gaddafi, son of Libyan leader Muammar Gaddafi.
The ship carries 2,000 tons of food and medical supplies including sacks of rice and sugar, corn oil and olive paste.
The Gaddafi Association added that the ship would also be carrying "a number of supporters who are keen on expressing solidarity with the Palestinian people in the plight amidst the siege imposed on Gaza."
"I am scared, but our lives are in God's hands. Our job is to help anyone who needs it. We don't care if they are Catholics or Muslims or whatever. Now we are helping the people of Gaza who are suffering", AP quoted head volunteer Adburaufel Jaziri as saying.
Israeli officials have not commented on the Libyan ship yet.
Israeli commandos stormed the Turkish-flagged Gaza Freedom Flotilla on May 31, killing at least nine civilian activists and injuring dozens of others in international waters.
The fatal attack sent shockwaves across the world and raised global calls for an international investigation into the incident.
Following worldwide condemnation, Israel announced it has eased its three-year land blockade on the coastal region. However, the move is widely believed to be an attempt to reduce global pressure on Tel Aviv, with Palestinians saying the situation in the Gaza Strip has not been improved.