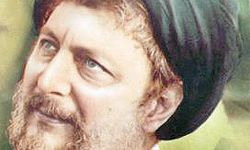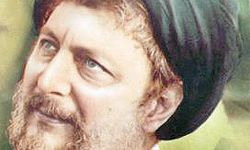 The Lebanese Shiite Cleric, Imam Musa al-Sadr, who was kidnapped in Libya in 1978, is alive and is likely in Libya's secret jails in several African countries, a Libyan journalist unveiled.
As'ad Abu Qila, the prominent Libyan journalist and author, unveiled that Libya had several secret jails for certain inmates in some African countries which were directly operated by the toppled Libyan dictator, Muammar Qaddafi.
Abu Qila was quoted by Palestinian daily Donya Alwatan as saying that some evidence proves that Imam Musa and his two companions are still alive and "are possibly in Qaddafi's secret jails in one of the African countries, Ivory Coast in particular."
The journalist said hundreds of the prisoners are being kept in Libya's jails in African jungles, and added that Qaddafi, personally, transferred a number of inmates to these jails.
Last week, Addiyar daily reported that the government of Libya has asked Lebanon to dismiss the case of the kidnapped Shiite Cleric Imam Musa al-Sadr in return for $1bln.
The paper said the delegation had been given a $1bln credit and could have wired it to the Lebanese government's account in case the latter had voiced its consent.
The cash was not for the Shiite cleric's family but for the reconstruction works in Southern Lebanon, the home to the kidnapped cleric who was kidnapped in Libya in 1978, the daily added.
However, the report said that Lebanese officials have rejected the offer and stressed that Libya should confess the killing of Imam Musa Sadr and his companions, offer its formal apologies to Beirut and return back their bodies.
Late in August, Lebanese Foreign Minister Adnan Mansour said that his country is pursuing the fate of Imam Musa Sadr very rigidly.
Imam Musa Sadr, an Iranian-born Lebanese philosopher, spent many years of his life in Lebanon as a religious and political leader before he went missing during a trip to Libya at the invitation of Muammar al-Qaddafi.
In August 1978, Imam Musa Sadr departed for Libya with two companions to meet officials of Libyan leader Muammar al-Qaddafi's government. They were never heard from again, and many believe they met with foul play at the hands of Qaddafi.
The Qaddafi-ruled Libya consistently denied responsibility, claiming that Imam Musa Sadr and his companions left Libya for Italy in 1978. However, others claimed that Sadr was still alive and being kept in a secret jail in Libya.
Rome has persistently said that Sadr never arrived in Italy on the alleged flight.