Africa
Libyan parl. suspended after attack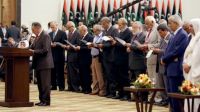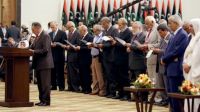 A group led by a retired Libyan general says it has suspended the North African country's parliament after launching an attack against the legislative body.
According to AFP, speaking on a Libyan television channel on Sunday, General Mokhtar Farnana said that forces loyal to General Khalifa Haftar carried out the assault on parliament earlier in the day, asserting that Sunday's attack on Libyan parliament was not a coup.
He further noted that a group led by Haftar had assigned a 60-member constituent's assembly to take over for parliament.
Farnana said Libya's current government would act on an emergency basis.
The latest violence in Tripoli came after deadly fighting in the eastern city of Benghazi on Friday, when Haftar's troops struck two militia bases, setting off clashes that killed at least 79 people.
It was not immediately clear if there was any link between the unrest in Tripoli and the Benghazi clashes.