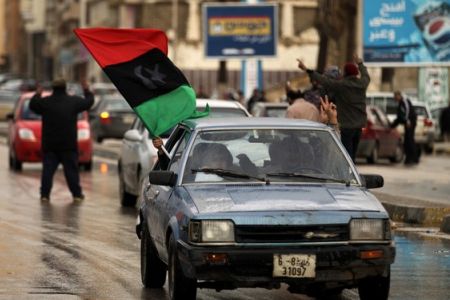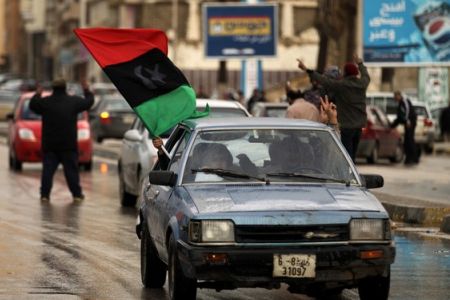 Libyan pro-democracy protesters have taken control of several western cities while they are trying to seize the capital city of Tripoli.
Main cities, including Zawiyah, some 50 kilometers (31miles) west of Tripoli, were seized on Sunday following the liberation of a number of eastern towns, AFP reported.
Forces and foreign mercenaries loyal to defiant ruler Muammar Gaddafi have left Nalut, a town 235 kilometers (145 miles) west of Tripoli, according to reports.
Protesters are now planning to march on Tripoli where Gaddafi is holed up after they liberated most eastern parts of the country.
Protest leaders have set up a "national council" in the liberated east and urged the Libyan army to help them take control of Tripoli. They are calling for an end to the long-time rule of Colonel Gaddafi.
However, the forces loyal to Gaddafi continue the violent suppression of peaceful protesters and reportedly bombarded them again.
Former Justice Minister Mustafa Mohamed Abud Al Jeleil, who recently resigned in protest to the atrocity of Gaddafi forces, has said a transitional government will be formed before an election.
In an effort to pressure Gaddafi to stop the killing of civilians, the United Nations Security Council imposed sanctions on Gaddafi and his cronies and referred him to the International Criminal Court.
Two thousand people have been reportedly killed in the violence so far despite the regime's denial that any kind of force has been used against the people.