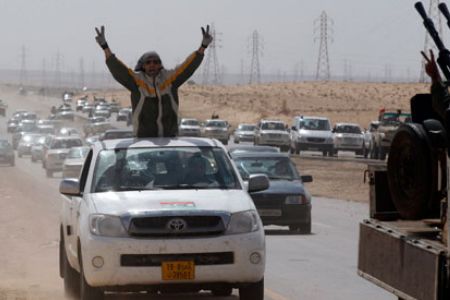 Libyan revolutionaries are making gains as they continue fighting against forces loyal to the country's ruler Muammar Gaddafi, a report says.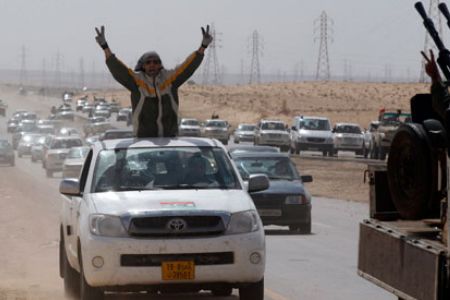 The opposition said they seized al-Qawalish village, south of the capital Tripoli, in an eight hour battle on Wednesday, pushing Gaddafi's forces east at least 10 kilometers further away.
The advance put the fighters on the road toward Gharyan, a large town on a major highway on Tripoli's southern outskirts, Reuters reported.
The fighters say the new advance will also push Gaddafi's troops out of shelling range of Kekla and Galaa — two major frontline towns in the west.
Meanwhile, opposition fighters in the east are pushing towards the town of Zlitan from the revolutionary stronghold Misratah.
Four months into the war, anti-Gaddafi troops have been making limited progress elsewhere but have made steady advances in the Western Mountains, a narrow, steep-walled plateau that juts for hundreds of kilometers into Libya from the Tunisian frontier, south of the coastal plain and Tripoli.
Libya has been the scene of intense fighting between the country's revolutionaries and government forces since mid-February. The deadly conflict has left thousands of people dead.