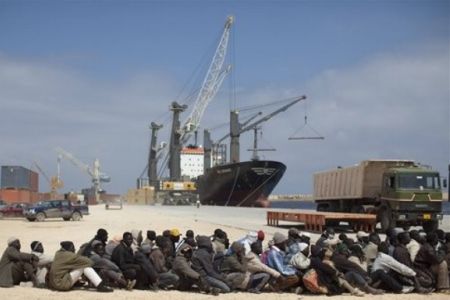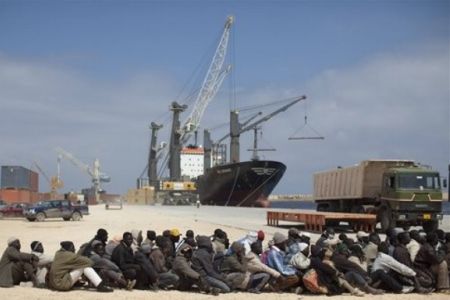 NATO forces fail to stop an assault on four large oil storage containers near the strategic and besieged Libyan city of Misratah.
Aircraft operated by pro-Gaddafi forces dropped bombs on the storage tanks and damaged another four containers in the process.
Revolutionary forces say they warned NATO about the planes before the airstrike, but they received no response.
Pro-Gaddafi forces used small planes in their overnight attack in Qasr Ahmed close to the port.
"Four tanks were totally destroyed and huge fire erupted which spread now to the other four. We cannot extinguish it because we do not have the right tools," Reuters quoted opposition spokesman Ahmed Hassan as saying.
Government forces have bombarded Misratah over the past several weeks, attempting to prevent supplies from reaching the port.
Last month, the head of the opposition's armed forces, Gen. Abdul Fattah Younis, told reporters in Benghazi that NATO's inaction had allowed government troops to advance and kill people in Misratah and other cities.
Younis also threatened to ask the United Nations Security Council to suspend the NATO mission in Libya if the military alliance does not do "its work properly."
Critics, however, accuse the West of hypocrisy over the offensive in Libya, along with its silence towards the brutal crackdowns on similar anti-regime movements elsewhere in the Arab world, such as in Bahrain, Saudi Arabia and Yemen.