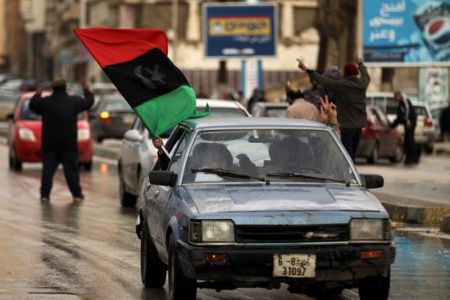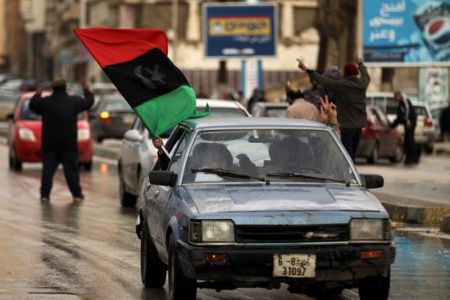 Libya's revolutionary National Council has turned down the request of a British delegation for talks as the Gaddafi regime struggles to suppress the country's popular uprising.
The council said in a Sunday statement that the British delegation was being sent back to London, adding that the members of the mission had entered the country without prior arrangement.
The British team was in Banghazi to hold talks with opposition leaders. Witnesses say their helicopter landed in Libya on Friday.
The members of the delegation were carrying weapons, maps and passports from four different countries.
Revolutionary forces had earlier said that the Britons were detained in Benghazi because their identities could not be established.
British media sources have reported that the members of Britain's Special Air Service unit — or SAS — have been in Benghazi on a secret diplomatic mission.
Meanwhile, troops loyal to Colonel Muammar Gaddafi keep targeting revolutionary forces to push them out of the cities they have captured.
Fighter jets of the Libyan Air Force have reportedly pounded areas in the oil-rich city of Ras Lanuf. Several casualties have been reported.
Witnesses say tanks and artillery fire have smashed into the city center in Misratah –Libya's third largest city.
Opposition forces say they have pushed back Gaddafi troops trying to retake the city, adding that they have captured several troops during the fighting in Misratah.
Revolutionary forces say they are now in full control of key towns, denying state TV reports that government forces have retaken control.
Protesters are now trying to push their way towards the capital where Gaddafi is holed up.
Reports coming from Tripoli suggest an exchange of heavy gunfire.