Africa
Libya's new prime minister takes oath of office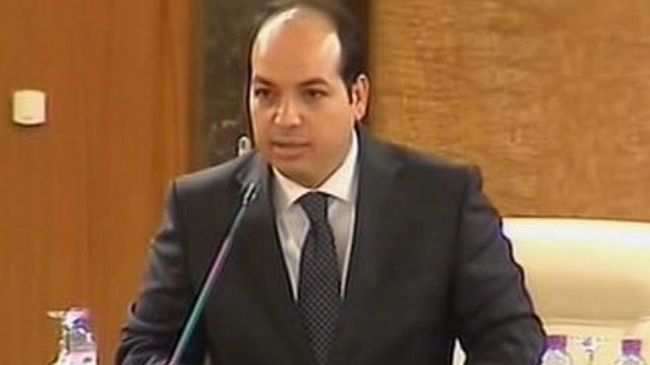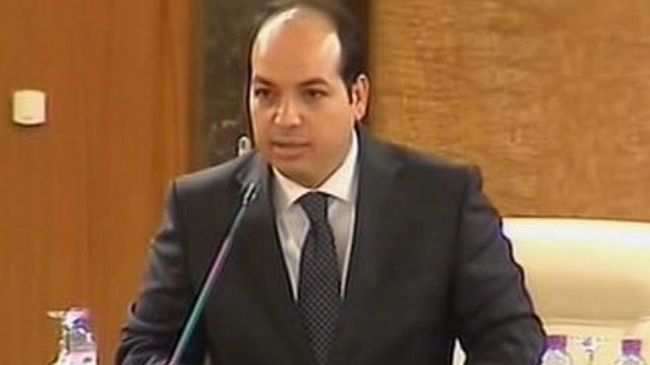 Libyan Businessman Ahmed Maiteeq has taken oath of office after being elected as the North African country's new prime minister.
"I swear I will carry out my duties honestly and in devotion," the new premier told the parliament on Sunday.
Deputy speaker of the Libyan parliament Saleh al-Makhzoun has asked Maiteeq to form a government within two weeks.
Maiteeq was appointed as premier after a chaotic voting session of the General National Congress.
Some lawmakers challenged the election, saying the businessman has failed to obtain the necessary quorum in an earlier vote.
Initially, only 113 MPs voted for Maiteeq in a confidence vote, falling short of the quorum of 120 votes needed to confirm his appointment.
However, according to a Libyan TV station, Maiteeq secured eight new votes after the session was adjourned.
The election was triggered by the resignation of interim premier Abdullah al-Thinni earlier this month. Al-Thinni stepped down after just one month in office over an armed attack on him and his family.
On March 11, the parliament passed a vote of no-confidence against former premier Ali Zeidan after a standoff between the government and a militia group in the eastern port of al-Sidra. Zeidan was replaced temporarily by al-Thinni.
The developments come as Libya has been witnessing numerous clashes between government forces and rival militia groups, who played a key role in the 2011 popular uprising that toppled former dictator Muammar Gaddafi.
Nearly three years after the fall of Gaddafi, the country is still grappling with rising insecurity.
The former rebels refuse to lay down arms despite efforts by the central government to impose law and order.
Thousands of angry Libyan demonstrators have recently taken to the streets in different cities to protest against lack of security across the North African country.