General
Lieberman attacks Iran in Peru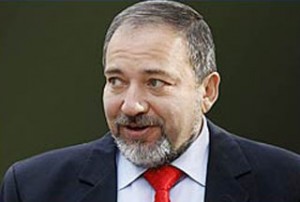 Israeli foreign minister Avigdor Lieberman has kept up his anti-Iran rhetoric while continuing his tour of Latin American in Peru.
Lieberman, who had already received the cold shoulder in Brazil over Iran, once again targeted Tehran in Lima on Monday, calling for tougher sanctions against the Islamic Republic.
"We see that the situation with Iran is really a big threat not only for Israel but for (the) entire world," said Lieberman, who is on a 10-day trip to South America with the hope of hindering Tehran's close ties with countries in the region.
"If this regime will achieve nuclear power it's a real threat. We need to stop Iranians… We think the best solution is tough sanctions in the UN and we hope this meeting in UN in September can bring a real change in the Iranian problem," he said.
Lieberman, an ultra-nationalist who is part of the hawkish government of new Israeli prime minister Benjamin Netanyahu started his tour in Brazil, where President Luiz Inacio Lula da Silva did not join in the criticism of Iran.
Israel's efforts to garner support against Tehran's nuclear activities which the IAEA has so far failed to find any evidence indicating to be aimed at military purposes continues as Tel Aviv –the only possessor of nuclear arsenal in the region-refuses to heed regional and international concerns over an entirely nuclear-free Middle East.
Brazil's Foreign Minister Celso Amorim defended Iran's right to develop nuclear technology for "exclusively non-military" purposes, but indirectly criticized Israel, the Middle East's sole nuclear-armed regime, over its refusal to sign the nuclear Non-Proliferation Treaty (NPT).
"Brazil would like all countries to sign the nuclear non-proliferation treaty… [We want] a Middle East free of nuclear weapons," said Amorim.
As he continued on to Peru, comments by Amorim once again poured cold water over Lieberman.
Iran is "an essential player" in Middle East peace talks, said the foreign minister, pointing out that one of the reasons that successive peace plans for the region have failed was that "the players have always been the same."
Lieberman did not receive the warmest of welcomes in Argentina, where he next landed, with several hundred protestors in the streets objecting to his visit.
Colombia is also on a list of countries that the Israeli minister plans to visit. However, Venezuela, which enjoys closer relations with Iran, has been excluded.