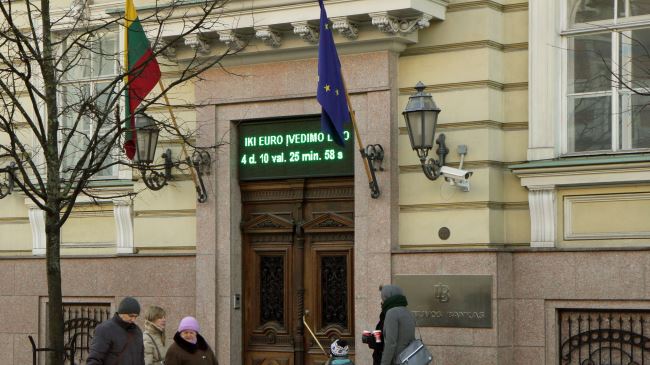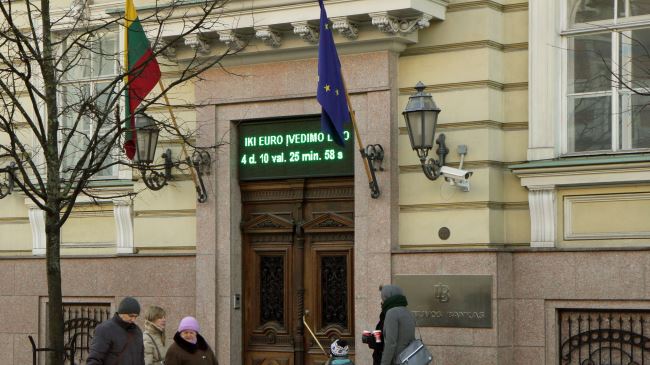 Lithuania is set to adopt euro as its legal tender amid concerns that its gravitation toward richer Europe could accelerate the rate of emigration out of the country.
The Baltic country switches over to the euro on January 1, when Baltic leaders will withdraw their first euros from a bank machine in the capital, Vilnius, just after midnight.
Lithuania is hoping that membership in the European Union's official currency will bring a rise in investment and trade.
Lithuanian President Dalia Grybauskaite said in a statement that the eurozone entry is an important step and symbol of "deeper economic and political integration with the West."
However, Lithuania's increasing integration with richer European countries has brought about a wave of emigration that has been emptying towns and causing worker shortage.
Emigration has been on the rise since 2004, when the country of three million people joined the European Union.
During the 2008-2011 financial crisis, more than 80,000 people left every year, mainly to Germany, Britain, and other richer economies in pursuit of better salaries.
"There's simply no more skilled people left here," said Arvydas Avulis, CEO of Hanner, a leading real estate investor and developer that specializes in high-rise construction.
Pranciskus Sliuzas, a journalist and anti-euro activist, has described joining the euro as "one of the most stupid things of all time."
Sarmite Mikulioniene, a sociology professor at Mykolas Romeris University in the capital, said, "There will simply be no one left to do simple jobs here in 10 or 15 years."