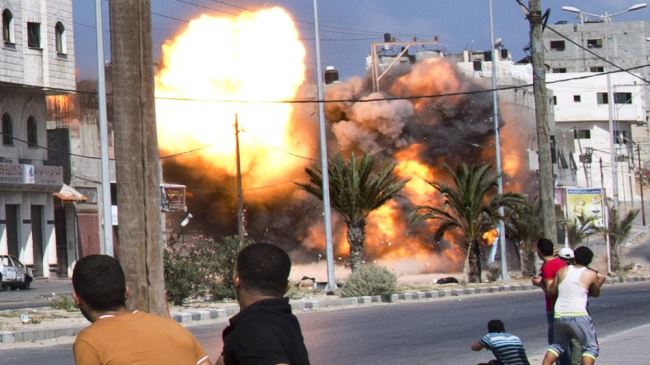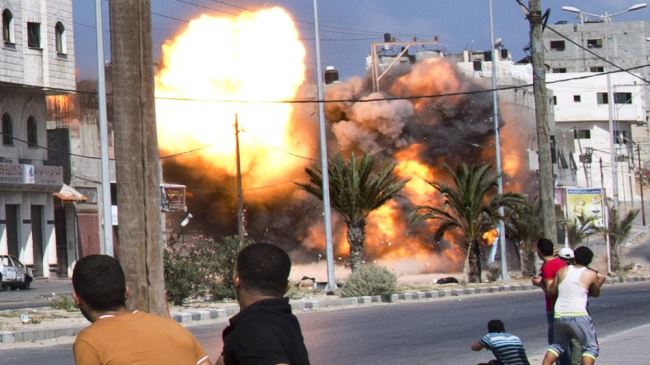 A new report has revealed Britain's approval of arms sale to Israel worth of nearly USD 11 million (£7 million) in the six months before the regime's latest fatal aggression against the Gaza Strip.
The Sunday report by The Independent newspaper raised fresh concerns about the use of British-made weapons and equipment by the Israeli army during the 50-day war on Gaza that killed more than 2,100 Palestinians and wounded 10,000 others in July-August.
Citing government figures, it added that the sales included components for drones, combat aircraft and helicopters along with spare parts for sniper rifles.
The figures also show that the British government has issued 68 export licenses for exports of military-use items to Israel between January and June.
"The Independent can reveal that ministers in the Department for Business Innovation and Skills (BIS) have also ordered a fresh review of military export licenses to Israel granted prior to the outbreak of the conflict after officials found 12 instances where arms containing British components may have been used in Gaza" by the Israeli army, it added.
"The refusal of the government to suspend these licenses caused a split in the coalition and led to the resignation of Foreign Office minister Baroness Warsi, who described Britain's stance during the Israeli land and air assault as 'morally indefensible'," the British daily said.
Andrew Smith of the Campaign Against Arms Trade (CAAT) confirmed to the newspaper that "right up until the eve of the bombing, the UK was supporting licenses for the same kinds of weapons that (Secretary of State for Business, Innovation and Skills) Vince Cable's own review found are likely to have been used against the people of Gaza."
"Unfortunately it would not have been the first time UK weapons were used by Israel. The public was rightly shocked by this summer's bombardment. That is why the UK must announce an embargo on all arms sales to Israel and an end to military collaboration."
Katy Clark, a Labour party lawmaker, also said, "It is now abundantly clear that not only did the UK refuse to condemn Israeli military action," but also it actively allowed UK companies to arm the Israeli military throughout the latest war on the beleaguered enclave.
Last month, the British government ordered the new review of licenses after campaigners began proceedings in the High Court to challenge its decision not to suspend the 12 licenses after Downing Street insisted Israel had a "legitimate right to self-defense."
In August, The Independent revealed that arms export licenses worth $70 million had been granted to 130 British defense manufacturers since 2010 to sell military equipment to the Tel Aviv regime.
These range from bulletproof garments to naval gun parts and armored vehicles.