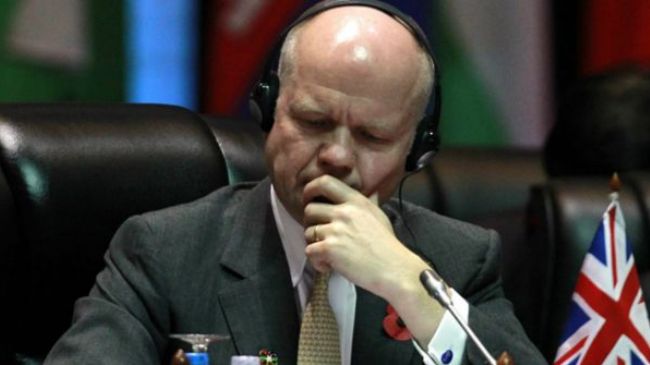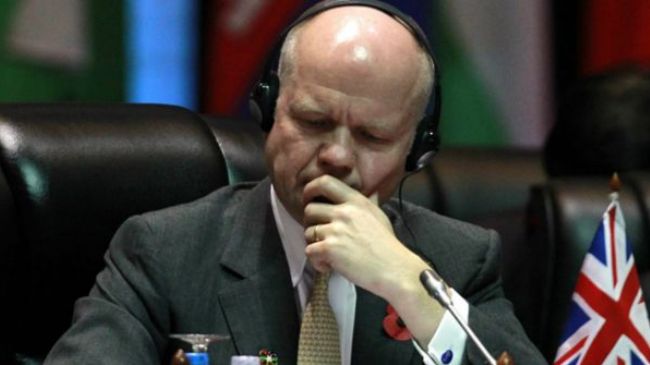 British Foreign Secretary William Hague has blamed the Palestinian resistance movement, Hamas, for escalating violence in the region, despite Israel's unrelenting strikes on the Gaza Strip.
The Foreign Secretary said he "utterly condemns" rocket attacks on southern Israel from Hamas, but he refused to denounce the latest deadly offensives launched by the apartheid regime of Israel against the besieged Palestinian territory.
Hague's position is of no surprise because he is a member of the Conservative Friends of Israel (CFI), which is a British parliamentary group affiliated to the Tory Party and dedicated to strengthening ties between the UK and the Israel.
The new wave of Israeli aggression on Gaza has claimed at least 17 lives since November 14. Ahmed al-Ja'abari, the popular and influential head of the Hamas military wing, the Ezzedeen al-Qassam Brigades, was assassinated in an Israeli attack on his car on Wednesday.
The Israeli military frequently conducts airstrikes and other attacks on Gaza Strip under the pretext of defensive purposes. However, in violation of international law disproportionate force is always used and civilians are often killed or injured.