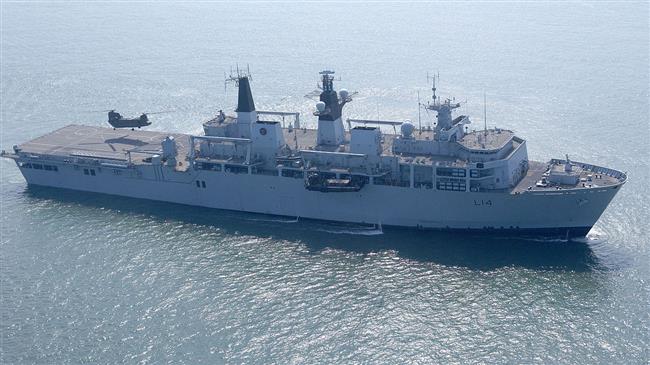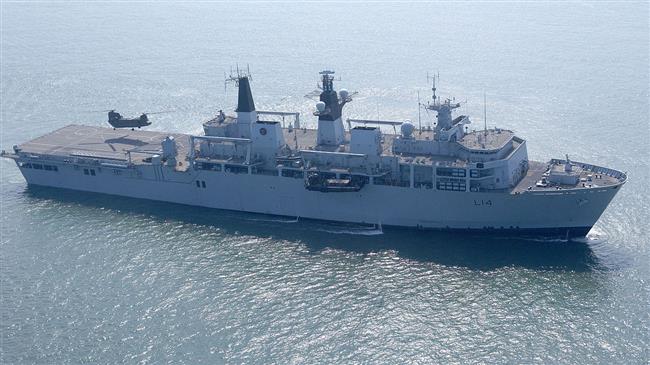 The United Kingdom is deploying a third navy warship to Asia-Pacific in order to monitor North Korea amid diplomatic tensions with Pyongyang over its ballistic missile and nuclear weapons programs.
According to a report by The Independent, HMS Albion will be sent to the area to join HMS Sutherland and together they will participate in joint training and exercises with regional allies.
They will also monitor any prohibited sea trading by North Korea, which London believes provides a major source of funding for what it describes as its illegal nuclear program.
The British Ministry of Defense has previously said that HMS Argyll would also be sent to the region later this year to take part in an exercise with Australia, Malaysia, New Zealand and Singapore.
"Our Armed Forces are at the forefront of Global Britain, and the deployment of HMS Albion, Sutherland and Argyll demonstrates our unwavering commitment to our international responsibilities and to maintaining peace, security and prosperity in the region," Defense Secretary Gavin Williamson said.
"Until North Korea matches its words with concrete actions, the UK will continue working closely with partners and allies to keep up pressure and strictly enforce existing sanctions, ensuring not only regional security but that of the UK as well."
In October, British military sources told the Daily Mail that the soaring tensions between North Korea and the West might force London to bring into service the HMS Queen Elizabeth aircraft carrier earlier than expected.
UK Foreign Secretary Boris Johnson has warned the missiles being developed by North Korea could hit Britain within six months.
In December, UK Foreign Secretary Boris Johnson warned the missiles being developed by North Korea could hit Britain within six months.
The government of Prime Minister Theresa May has reportedly instructed British military forces to draw up plans for a possible military confrontation with North Korea.
The decision to send another warship to the region comes after North Korea has officially acknowledged plans for holding historic talks with the United States.
US President Donald Trump and North Korea leader Kim Jong-un spent the last year threatening each other with nuclear annihilation. The North even test-launched a missile that Washington confirmed was capable of reaching American soil.
But the two leaders have agreed to hold direct talks before the end of May.